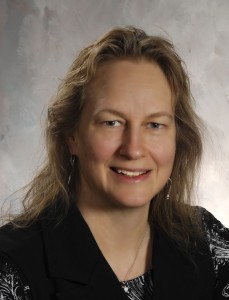 As a girl, Audrey Sherman '97 loved science classes so much that there was no hesitation when her college-student mother asked for help with her own science classes. Going to local lakes and ponds together to collect water specimens, examining them under microscopes, and then recording the findings gave Sherman a taste of what her own college experience might be like. But she didn't expect to someday become an inventor!
One day in her junior year of high school, Sherman heard a pitch about a program that tickled that love of science—a program that would lead her to the career of her dreams. The speaker was describing the STEP program, a science encouragement program sponsored by 3M, the global St. Paul-based company famous for innovations such as Scotch tape, Post-It Notes, and over 60,000 other products.
Sherman was told that, in a 3M classroom, she and other high school students would learn from 3M scientists about chemistry, math, and polymers; learn how to do research; and at the end of the sessions, have an opportunity to interview for a full-time paid summer job in the 3M laboratories.
Becky Kreckel, the woman introducing the STEP program, described the joy of cooking with chemicals and making new molecules, outlined the opportunities that science could offer, and—the clincher for Sherman—talked about the sports car she owned. Sherman liked the idea of making new things, and being rewarded for it, and she was hooked. Continue reading "Alumna Chalks Up Another Patent" →