The Riverside Innovation Hub is excited to introduce our Congregational Facilitators who will be working directly with our 12 new partner congregations over the next two years. You can read more about each of them below.
Geoffrey Gill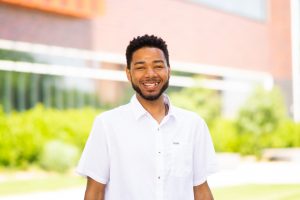 Geoffrey Gill began his ministry to youth as a youth leader for Faith Tabernacle Church, in Minneapolis. From there, he has worked with youth within the community in a variety of capacities, including working with the Youth Advisory Council for National Youth Leadership, and starting "Helping Young Men" a  nonprofit mentorship group at Central High School in St. Paul.
Geoffrey is a graduate of Augsburg University in Minneapolis, with a Bachelor of Arts degree in youth and Family Ministry. He is a certified Master Life Coach from the Best Life Coaching Society, in Fargo, ND.
Along with private coaching clients, a consulting partnership, healing and restorative justice circles, Geoffrey also works with teenage boys, who are in recovery for substance abuse.
Geoffrey is a man of God, a mentor, coach, educator and father of a wonderful son, whom he considers his number one investment, and the fire of his legacy.
Jennifer Starr Dodd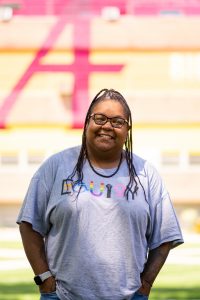 For over twenty years, Jennifer Starr Dodd has been committed to building community vitality by connecting with and empowering others to be the change that they would like to see around them. Through relationship, Jennifer has been successful in this goal by turning ideas into attainable goals for the populations she is serving.
Having worked with at-risk children, youth, and young adults for 15 years, Jennifer masterfully intersects education, experience, and environment   to promote awareness, understanding, and opportunity.
Jennifer shared her expertise in curriculum development and implementation when she served as a Teacher's Assistant at Saint Paul Public Schools, and when she facilitated a wide range of academic and enrichment classes for school districts located in Apple Valley, Rosemount, Eagan, Farmington, Lakeville, Hastings, and Washington County for REACH With Me, an educational company that merged education with enrichment to help students develop a passion for learning.
When REACH With Me closed its for-profit standing in order to better realign with the needs of underrepresented communities, Jennifer co-founded Reaching Up Ministries, a 501(c)3 non-profit organization with a mission to "create hope, help, and opportunities by bringing community members together to respond to the local needs of youth and families".
Serving as the Chief Operating Officer, Jennifer coordinated food distribution and procurement with local businesses, churches, organizations, and schools to distribute lunches to 525 youth and families in need in Dakota County. Her work also involved mentoring high school students enrolled in AP classes while also training them to be tutors to elementary and middle school students in Reaching Up's district-wide free after school Homework Help and enrichment programs.
Also during this chapter, Jennifer continued her service for young people and families in need by sitting on the ERD (Eliminating Racial Disparities) for Youth Committee in Dakota County. She also oversaw JDAI's (Juvenile Detention Alternatives Initiative) endorsed Community Coach Program, an initiative developed to cultivate relationships with paroled youth and help them navigate steps toward health and moral wholeness.
Most recently, Jennifer served as the Homeless Youth Liaison and Foster Care Connections Coordinator for Roseville Area School District. After the vicious and merciless murder of George Floyd, she decided to step away from her position at the district to be a Community Bridge Builder and further advocate for the oppressed. Our Village Reunion was formed in September of 2020, where equally-valued people gather for mutual aid as well as caring, renewal, and relationship.
Currently, Our Village Reunion is pouring into 150 families every week by meeting their needs in the wake of the uprisings and the economic wreckage caused by the pandemic.
Jennifer is married to the love of her life Jia, and is step-mom to five vivacious children ages 14-25, and co-parent to their two cute cats, Sherlock and Serena.
Amanda Vetsch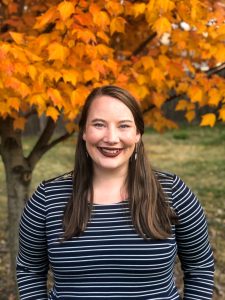 Amanda joined the Riverside Innovation Hub team in August of 2018 as an Innovation Coach where she spent a year learning alongside of two local congregations and seven other young adults. From June 2019 – November 2020, she worked as the Communications Coordinator with the Hub while she finished up her M.A. in Theology with a Concentration in Justice and Reconciliation from Luther Seminary. She now works with the Hub as the Congregational Coordinator, which includes communications, facilitating a learning cohort, event planning, and general coordinating.
Prior to working at Augsburg, she lived, played, and learned in Rwamagana, Rwanda as a volunteer with Young Adults in Global Mission (YAGM), studied Biology at Viterbo University in La Crosse, WI and grew up in Minneapolis, MN.
During her time as an Innovation Coach, she learned a lot of things and is most grateful for the opportunity to teach and grow with people as they experimented with the Public Church framework. Her favorite part of the work is Accompaniment and the various ways it takes shape, but her most favorite is meeting with people over coffee, or hanging out at coffee shops, or really anything that has to do with coffee. During her time as communications coordinator, she learned TONS about effectively communicating, managing systems, and investing in learning relationships. She's excited to continue learning and growing with this next learning community.
When she isn't working, she is likely playing volleyball, hanging out with family, and friends, exploring the great outdoors, watching Netflix or reading.
Amanda is grateful for the opportunity to work alongside of faith communities as they discern how to live out their values and theological commitments in their geographic neighborhoods. She is hopeful that the work we do together can contribute to healthy, just communities where everyone can thrive.