Staff
Shane Jensen, B.A., LADC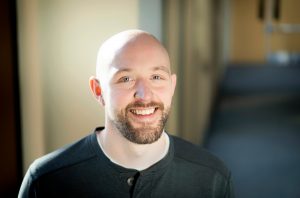 Chemical Dependency Counselor
612-330-1170
jensens@augsburg.edu
In exploring a meaningful and purpose driven life, Shane Jensen began his career working at the Wilderness Treatment Center in Montana. He was helping young men and their families navigate the challenging first few months of their recoveries.  After serving as an addictions counselor, Family counseling lead, and Continuing care coordinator, his passion to help extended into recovery after treatment. When Shane learned of the StepUP program he was excited to hear of the integration between a recovery focused community and a University that celebrates the achievements of these gifted students.  In college a common challenge is identity.  "Who am I?" and "what do I want to do?" is a reality that is hard to stray away from.  A focus of Shane's is to have intentional conversations that examine the blind spots our students face.  Through this Shane is able to help students find their gifts and put their abilities into action while maintaining their recovery.
In Shane's free time he enjoys spending time being active outdoors with his wife, daughter, and son. His hobbies include backpacking, fishing, hunting, carpentry, and mentoring people in each of these pursuits.
Jon Stentz, M.A., LADC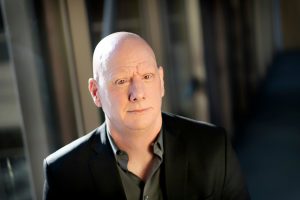 Chemical Dependency Counselor
612-330-1421
stentz@augsburg.edu
Jon Stentz received his Master's degree from Hazelden Betty Ford's School of Addiction Studies in 2015. He has training in several different modalities working with those who struggle with addiction and mental health issues including Motivational Interviewing and Cognitive Behavioral Therapy.
Before coming to Augsburg, he held a position as a Licensed Addiction Counselor with Hazelden Betty Ford in St. Paul MN. During that time he has worked primarily with young adults who are transitioning from residential treatment to self-management of their recovery outside of treatment.
In that time he became very familiar with the StepUP program and its mission to support young adults through challenges that higher education can present for those in early recovery. During that time he has referred many students to the StepUP program and is thrilled to see the success they have achieved with the help of StepUP and the thriving recovery community within the Twin City area.  Jon shares a passion with fellow StepUP staff for working side by side with students to help them achieve success not only in academics, but also in recovery and ultimately in life.
Jon is blessed with a brilliant, loving wife as well as two amazingly talented children who are also beginning their adventure at their respective universities.
Ericka Otterson, MSW, LADC
Information coming soon.
Nell Hurley
Information coming soon.
General Contact Information
Please contact us at stepup@augsburg.edu
Phone: 612-330-1405
Fax: 612-330-1682
E-mail: stepup@augsburg.edu
StepUP Office Location
Oren Gateway Center Suite #204
610 22nd Avenue South, Minneapolis, MN 55454
Mailing Address
Augsburg University
2211 Riverside Ave
Campus Box 82
Minneapolis, MN 55454