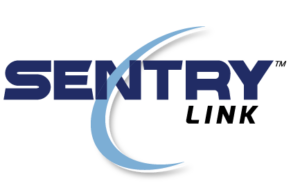 If you have any questions or feedback about the new parking system after reading through the Frequently Asked Questions below, please email parking@augsburg.edu. Download a printable one-page overview about the new parking system here.
---
How do Augsburg students, staff, and faculty purchase a permit in the new system?
Although the website you are brought to will look different, much of the process to purchase a permit will stay the same.  You'll click on the link for "Parking Services" on the Inside Augsburg page, and you'll be taken to our vendor, Municipal Parking Services (MPS), parking website powered by SentryLink.  
All Augsburg user accounts are pre-populated in the system with temporary passwords. On your first login, select the "Forgot your SentryLink password?" option and enter your Augsburg email address. You will receive an automated email from MPS with instructions to reset your password. Follow the prompts to reset your password. 
After you update your password, return to the MPS login page and login using your Augsburg email address and new password.  You'll be taken to a page with three options: purchase a permit, edit current/future permits, and pay/dispute a violation; click on the option to purchase a permit.  Available permit options should appear for you based on your class status (First Year, Sophomore, Junior, Senior), or employment status (full- or part-time).  If you do not see any available permits, or are only seeing an option for a $5 daily permit, please email parking@augsburg.edu for assistance.
Single Sign On (SSO) access will become available during the Fall Semester, which will allow Augsburg community members to access the MPS parking website directly from the Inside Augsburg page (no need to sign in at the MPS parking website after clicking on the 'Parking Services' link)
Step-by-Step Guide to Login and Purchase a Permit
Will parking permits change with the new system?
Yes.  Since the MPS system uses license plate reader cameras (LPRs) to monitor Augsburg parking lots, you will not receive a physical permit for your vehicle; instead, your license plate(s) act as your permit.  To ensure you are not erroneously receiving a ticket, make sure to keep your listed vehicles up to date in your MPS online account.
For the 2023-2024 academic year, Augsburg Public Safety will be issuing physical permits to Augsburg users in order to limit interruptions to parking on campus if there are any issues with the new parking system.  Physical permits will be eliminated for the 2024-2025 academic year.
If I have a rental vehicle or bring a different vehicle to campus than the one that is registered, am I able to add/remove vehicles from a permit?
Yes.  Augsburg community members can update their MPS parking profile at any time by clicking on the 'Parking Services' link on the Inside Augsburg page, signing into the MPS website and clicking on the option 'Edit a current/future permit'.  From there, you can add or remove vehicles associated with your Augsburg permit.  Users can add multiple vehicles to a permit, but can only have one vehicle per permit in on-campus parking at the same time.  
It is recommended to add/remove any vehicles prior to coming to campus to avoid receiving a ticket; however, a vehicle can be added after arriving on campus and a user may appeal any violations received.
How will I know if I received a violation?
All violations are currently sent through the mail to the address of the registered owner.  Students who have their vehicle(s) registered to their off-campus home address will have any violations sent there; staff/faculty and visitors will also have any violations sent to the vehicle owner's registered address via mail.  
The Augsburg Department of Public Safety is working with the MPS team to have violations for known vehicles sent through email for the users whose email is known.  This feature is expected to arrive by the end of 2023.
Am I able to appeal any violations I receive?
Yes.  You are able to appeal any violations within 21 days from the date issued.  To appeal a violation, login to Inside Augsburg and click on 'Parking Services'; after signing in to the MPS website, click on the link to 'Pay/Dispute a violation'.  Enter your vehicle license plate and the violation number and select the violation you wish to appeal.  Fill out the form as completely as possible and submit your appeal.  Appeals will be reviewed as soon as possible and users will be notified of the appeal outcome.
How will the new system work for visitors to campus?
With the new system, we have split visitors into two categories: guests of the University, and visitors.
Guests of the university are people invited to campus on official business such as visiting professors, guest speakers, prospective students, etc.  Guests of the university will not be charged for parking and will work with their host and the Department of Public Safety to provide them with the proper permit prior to arriving on campus.  Anyone hosting a guest should contact parking@augsburg.edu with details of the visit (date, time and duration of visit) and include license plate information for your guests if known.  Please plan ahead if possible and request guest permits at least one week in advance of their visit.
Visitors are people who come to the Augsburg's campus for pleasure and do not have official business with the University.  Visitors wanting to park on the west end of campus (including lots A, D, E and G) will need to purchase a $5 permit in order to park in Augsburg-owned parking lots, and can do so through the Sentry Mobile phone app (available for free for Android or Apple devices); or by visiting the MPS website and creating an account.  For the 2023-2024 Fall Semester, lots L and K will continue to be free to park in after 5:00 p.m. due to existing rental agreements for athletic facilities, but will require a valid permit to park in Monday through Friday between the hours of 6:00 a.m. and 5:00 p.m.
All guests and visitors are encouraged to download the Sentry Mobile phone app and register their vehicle with Augsburg University.  If you need help with guest/visitor parking on campus, please contact the Department of Public Safety at (612) 330-1717 or email parking@augsburg.edu.
If I'm coming to campus as part of an event or space rental will I need to pay for parking?
The Department of Public Safety works with University Events and/or the Athletic Facilities Department for all on-campus events and space rentals, and parking rates are determined on a case-by-case basis; though most events do not require individuals to pay for parking.  If you have questions about a specific event or rental, please work with your Augsburg contact on campus to determine if parking rates would apply to your event/rental.
Do I have to get a $5 permit to pick-up or drop-off someone on campus?
No.  Vehicles have a 10 minute grace period from the time they enter a parking lot before being counted as a "parking session".  If you plan on being in a parking lot for more than 10 minutes you should purchase a $5 permit to avoid receiving a violation.  If the person you are picking up is taking longer than 10 minutes, but you don't plan on spending any time on campus, you can leave a parking lot prior to the end of the 10 minute grace period, and re-enter to restart the 10 minute grace period.