Caleb completed two of CGEE's semester programs in a year, Central America and Southern Africa! Here is his profile with reflections on what he learned during his year abroad: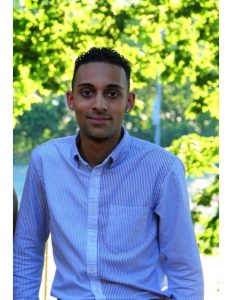 Name: Caleb Encarnacion-Rivera
School: Clark University
CGEE Programs:
Social Change in Central America: Exploring Peace, Justice, and Community Engagement (Spring 2016)
Nation Building, Globalization and Decolonizing the Mind (Fall 2016)
Major: International Development
Most valuable experience: There are so many things I found valuable during my time abroad with CGEE.  In Central America, the most valuable experience was being able to live in homestays.  Homestays allowed me to build and cultivate long lasting relationships I will cherish for the rest of my life.  Living in homestays enabled me to gain a deeper understanding of the regions I was living in through the lens of local people.  Living in my home stays gave me new family members that I will never forget.  In Namibia, my internship was definitely the highlight of my experience.  I absolutely loved every moment of being able to serve in the city I was living in as well, as learn and grown from directly working with Namibian youth.  My internship gave me the ability to not only learn or study in a foreign country, but gain work experience, and establish new networks beyond that of the United States.
Why encourage others to study abroad with CGEE: Both programs are life changing in numerous ways.  I will cherish these moments for the rest of my life.  If you are looking for an authentic study abroad experience these are the programs for you!