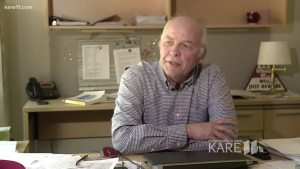 Cory Hepola from Kare 11 spoke with Augsburg economics professor Keith Gilsdorf to discuss the country's current unemployment rate, which is the lowest it has been since 2000. Unemployment topped out at 10 percent in October 2009, and ever since it has been on a steady decline.
"I don't think that you can think of it as a permanent kind of place where the economy is going to continue that for a long period of time,"  Gilsdorf said. "It's a tight labor market and there's going to be pressure for employers to try to attract workers to their business, and at some point they're going to have to offer higher pay."
Watch full report on the Kare 11 website.