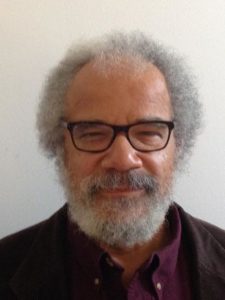 William Green, M. Anita Gay Hawthorne professor of critical race and ethnic studies, was one of the experts interviewed in a PBS NewHour story on the Chauvin trial. 
Green commented that, while he was hopeful, he also was concerned that there may not be lasting change, even if Chauvin is convicted. "The very nature of a trial narrows down the issue to a focus that may not deal with any kind of systemic change at all," he said. 
The story is available as a video and transcript at "Minneapolis on edge as the trial in the police killing of George Floyd approaches."
About Augsburg
Augsburg University offers more than 50 undergraduate majors and 11 graduate degrees to 3,400 students of diverse backgrounds at its campus in the vibrant center of the Twin Cities and nearby Rochester, Minnesota, location. Augsburg educates students to be informed citizens, thoughtful stewards, critical thinkers, and responsible leaders. An Augsburg education is defined by excellence in the liberal arts and professional studies, guided by the faith and values of the Lutheran church, and shaped by its urban and global settings. Learn more at Augsburg.edu.