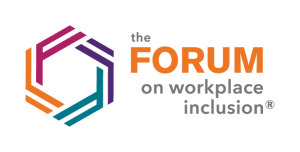 The 33-year-old Forum on Workplace Inclusion March 8-12 is the nation's largest workplace diversity, equity, and inclusion conference designed for national and global audiences and based at Augsburg University. 
This year's Workplace Revolution-themed forum examines both the workplace disruptions caused by the pandemic and the disparities that were a focus of protests following the murder of George Floyd. 
The forum asks, "What will it take to start a workplace revolution that moves us from talk to action?" 
Sessions include "A Step-by-Step Guide to Developing and Implementing a Diversity and Inclusion Program," "Black Fatigue: How Racism Erodes the Mind, Body, and Spirit," "A New Lens for Revealing Unconscious Bias," and "Cultivating Trust in Remote Organizations to Support DEI." In addition, participants can take part in 90-minute small group coaching sessions and connect with others through a virtual marketplace of ideas.
More information and a registration link are available on the 2021 Forum Annual Conference webpage.
About The Forum
For 33 years, The Forum has served as a convening hub for those seeking to grow professional leadership and effectiveness skills in the field of diversity, equity, and inclusion by engaging people, advancing ideas, and igniting change.
The annual conference is HRCI and SHRM Continuing Education Credit (CEU) eligible.
About Augsburg
Augsburg University offers more than 50 undergraduate majors and 11 graduate degrees to 3,400 students of diverse backgrounds at its campus in the vibrant center of the Twin Cities and nearby Rochester, Minnesota, location. Augsburg educates students to be informed citizens, thoughtful stewards, critical thinkers, and responsible leaders. An Augsburg education is defined by excellence in the liberal arts and professional studies, guided by the faith and values of the Lutheran church, and shaped by its urban and global settings. Learn more at Augsburg.edu.