Janice Gladden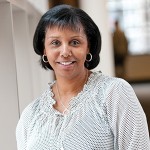 Janice met her husband while attending a junior college after high school. Together they moved from city to city due to his career, and she went to work, putting her education on hold to help support the family. Thirty years later she decided it was time to return to college. She chose Augsburg—the same school her daughter attended. At the beginning, being in the classroom was daunting. She was nervous about taking tests and writing papers. Even with 18 years of experience with a Minneapolis retail corporation, Janice said Augsburg has helped her develop tools such as interpersonal and nonverbal skills that she can use in the workplace.
VIDEO: 35 Years Later, Woman Who Put School On Hold For Fmr. Twins Player Graduates >
Michelle Munger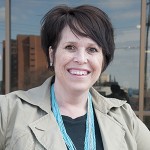 I have worked in an emotional behavioral disorder resource room as a paraprofessional educator for the past nine years. Not having my degree has always disappointed me. By pursuing my teaching degree at Augsburg, I am practicing what I preach to my children—providing myself the opportunity to be the recognized teacher I have always wanted to be.
Augsburg's location in the city makes it easily accessible; it offers class schedules that work for busy working parents like myself; and the résumés and real world experience of the professors and my classmates fosters a progressive and dynamic learning environment.
Fatinah Ramadan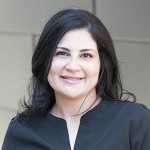 I had always wanted to return to school, but never thought it would be possible for a mother of four. Raising children with disabilities, the thought of pursuing my own education always seemed impossible. Then I remembered that my cousin had attended Augsburg while working and raising a family. I also was attracted to the diversity of the campus—I have felt welcomed and appreciated at Augsburg. Now that I have life and work experience, I am able to take my education to a greater level of learning. 
Ian McConnell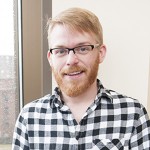 Not having finished my degree was something that always hung over my head. I knew I had the capacity to succeed; I just needed to find the right place. With a full-time work schedule, I needed a place that cares about its students, fosters a learning environment that makes thriving a possibility, and nurtures relationships, all while providing a top-notch academic experience. I landed on Augsburg. Having started my college career in an enormous university where, quite frankly, I was just another number, this is such a gift.
Michael Shaw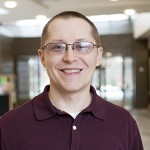 After finding out we were going to have a baby, I realized that by going back to school I could help myself become a more complete person and provide better financial stability for my family. My dad told me Augsburg had a program for working professionals like me. I was skeptical because I thought a private college would possibly be unwilling to accept me after my long absence from academics. Once I started looking into Augsburg, I knew it was a good fit. The hybrid format allows me to complete my degree in a timely manner and on my own schedule, and I enjoy being in the classroom with other adult learners that have a wealth of work and life experiences.
Kim Chisholm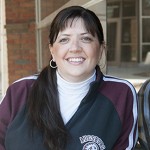 Augsburg offers a unique network-building experience, fostering opportunities to connect and nurture long-lasting relationships. The faculty and staff are interested in connecting, and small class sizes offer more personal attention and the opportunity to get to know the instructors, which allows for schedule flexibility. Since being in college, I have been able to bring new ideas back to the office, and managers have watched me blossom and lead projects I would have never been able to before Augsburg.