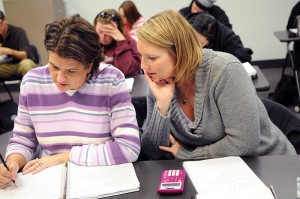 Tuition
Finishing your degree at a respected private institution could be more affordable than you think. See the Tuition and Fees page on the Student Financial Services website for more information.
Paying for Your Education
For those who qualify, there are financial aid resources available to assist students with meeting the cost of college, including loans, scholarships, and grants. The Student Financial Services department works individually with students to help them understand financial options and payment plans. No matter what stage a student is in, we are here to help.