Will my credits transfer?
Your credits will transfer if:
From a regionally accredited institution

College level coursework

Liberal Arts/non-technical

Grade of C- or higher
Most applicants transfer in with as many credits as they have taken.
What is important is how those credits fit in your degree program and how much time you will have to graduate. To have an understanding of this we can complete an unofficial credit evaluation for you. Feel free to call 612-330-1001 or email transfer@augsburg.edu to have that completed.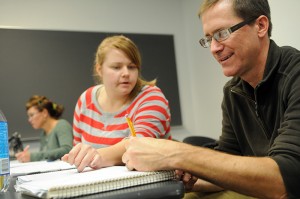 Mn STATE Transfer Students
Students transferring from the Minnesota State College and University system can take advantage of benefits by completing the Minnesota Transfer Curriculum, Associates of Arts Degree and some Transfer Pathways. Additionally, you can see how courses transfer by reviewing our major transfer guides, core curriculum transfer guides and our approved transfer pathway guides.