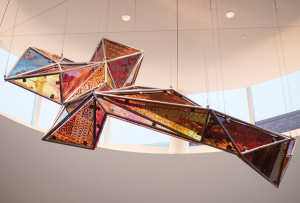 The Religion Major and Religion Minor challenge and equip students to understand the formation and influence of religious thought and practice throughout history and around the globe.
The major and minor also prepare students to think critically, read analytically, write clearly, and speak confidently—skills that make our graduates attractive to graduate schools and employers in any field.
Courses offered toward a major or minor in Religion highlight the theme of Religion in Public Life in four concentrations:
Culture and Society
History and Theology
Sacred Texts and Narratives
Global Religions and Interfaith Studies.
Students majoring in Religion may choose one of these areas as a concentration for their degree by completing four courses within the concentration out of the 8 total courses (32 credit hours) required for the major.
Many students choose to add Religion as a second major. Examples of double majors include students in Biology, Sociology, and History.