The global pandemic that has swept the world has put a bright spotlight on public health, an important healthcare avenue that directly affects populations across the globe. We spoke with three recent Augsburg graduates pursuing careers in this field, allowing them to shed light on their experiences and the special role public health plays in this crisis.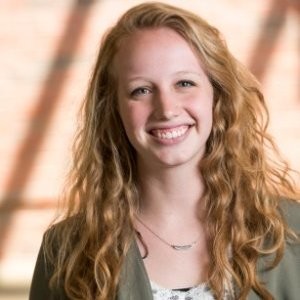 Sydney Busch '18 is an URGO alum who will be pursuing a Ph.D. in Biostatistics at Emory University in their Rollins School of Public Health come fall. Her interest in this discipline stems from a love for biology and statistics that was nurtured through her research with Dr. Bankers-Fulbright at Augsburg in 2016. Her B.S. in mathematics and biology laid the foundation for her work as a biomedical modeler at the University of Tennessee Health Science Center where she creates data models that help the public comprehend the tracking and timeline of COVID-19. "Public health has the capacity to reach so many [people] versus one person at a time," says Busch. Her current work gives her extraordinary experience in her Ph.D. specialty of infectious disease modeling. Busch is excited to continue her education in a field that has become more relevant than ever before.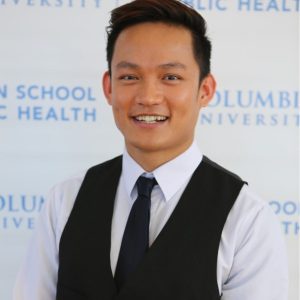 Chung Lip '18 graduated from Augsburg with a double major in biology and psychology before continuing in a Masters of Public Health Program at Columbia that he graduated from this spring. With his current master's degree, he is a Public Health Education Specialist specializing in population and family health. According to Lip, his specialty is not designed for times like our current epidemic, so he is continuing his education on a somewhat untraditional path. He will join an accelerated nursing program at Mount Aloysius College so he can one day provide health education in a clinical setting, working directly with patients. Lip says that public health is usually behind the scenes, but this pandemic has allowed for it to be visible and recognized as imperative to our nation's health.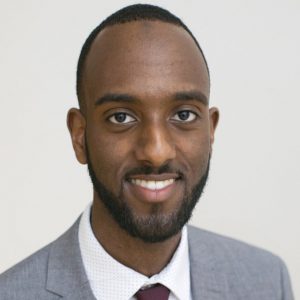 Hamdi Adam '18 followed his B.S. in biology from Augsburg with a Master of Public Health degree at the University of Minnesota. His specialty is epidemiology, a domain that he found through his research experiences at URGO and UMN. Adam loves that URGO allowed him to see "science in real life," Following that "real life" calling, and feeling boxed in by biomed research or med school tracks, led Adam to public health. As a man of East African immigrant heritage, Adam is interested in chronic disease and cardio research that will directly impact his community. His goal is health equity, finding the causes of disparities to develop tailored intervention. Seeing as COVID-19 disproportionately affects African American communities, his goal to expand specialized community research is relevant and imperative now. Adam will continue his education with a Ph.D. in Epidemiology at UMN this fall.