Nancy Lor. I am a second year student at Augsburg University studying Clinical Psychology and one day hope to be a therapist or a counselor. At Augsburg, I am an active member of Asian American Student Association and a participant in TRIO/Student Support Services. Off-campus, I am a volunteer at AVIVO Mental Health Center.
I participated in the 2016 Summer Bridge program. Summer Bridge allowed me to get a head start on my college career and to explore the campus. This program was five weeks long and in those five weeks I took two courses (Public Speaking and Religion, Vocation, and Search for Meaning) and earned eight credits.
I am a shy person who never spoke in high school, but coming to Summer Bridge and taking Public Speaking helped me practice my social and public speaking skills. I learned how to speak confidently, persuasively and informatively which are all good skills to have in life. I also learned how to voice my opinions in a presentable manner and I learned how to compromise with group members. Taking this course was like testing the waters. It made me realize how different college and high school classes are from one another.
The religion course was discussion based. My peers and I were able to voice our opinions which allowed for me to see things from a different perspective. It made me question what I knew or what I thought I knew, which was good because it made me think critically. This course made me feel like a well rounded person in terms of religion. I learned about different religions and was even able to visit a mosque. I was exposed to different cultures and different ideas that I never knew existed. This course overall taught me how to be more open-minded and accepting.
Going to college for the first time can be a little scary, but having the amazing opportunity to be in the Summer Bridge program made my college life so much easier. Summer Bridge gave me a head start on my classes. I also received the Summer Bridge Promise Grant which pays for my tuition and takes a lot of financial stress off of my shoulders.
In Summer Bridge we were also able to explore our community through the activities that we did when not in classes. One activity that I enjoyed was the Amazing Race. We were split into groups and had to use clues to find a destination in the Twin Cities. To reach our destination we had to walk, use buses, or the light rail. That was the day I learned how to use public transportation. The Amazing Race allowed the teammates to bond. It brought us closer and we to learn how to work together outside of the classroom.
Being in Summer Bridge means that you also work with TRIO/Student Support Services staff during each school year until you graduate from Augsburg. The advisors provide academic support, and there are resources such as workshops that inform TRIO students about the many different opportunities that are available on and off campus, and there's useful equipment  (laptops, smart pens, notebooks, calculators etc) you can borrow for your academic success.
Overall, Summer Bridge has helped me become a better college student by preparing me for college. The staff members still help me with my academic needs and help me stay on track to graduate on time. Summer Bridge was the start of my college career and I am grateful for it, so I recommend for you to apply to Summer Bridge to take full advantage of this amazing opportunity to learn, explore, and build a community. I will see you soon!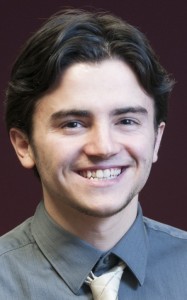 Hello, my name is Mohamed Nazih Safi.
I am an Augsburg University alum, Class of 2017. I majored Mathematical Economics and Mathematics major, with a minor in Computer Science. I was very involved in campus life: a Day Student Sophomore Class Senator, treasurer for the Augsburg Asian Student Association (AASA), a Bonner Leader/LEAD Fellow, a McNair Scholar, among other things. I graduated from Eden Prairie High School. I was also a part of TRIO/Student Support Services (SSS) and I attended Summer Bridge in 2013. TRIO/SSS and Summer Bridge are great opportunities and I'd like to share my experiences with you and tell you why you should submit an application to participate.
Attending Summer Bridge was a life changing experience. I made my first college friends during that five weeks, and I had the chance to experience living on my own. I earned eight college credits, saving a lot of money. I also had the chance to get closer with many of the staff and professors on campus.
During Summer Bridge I was always busy. I did a lot of fun activities and had a lot of free time to do what I wanted. I remember our first big group activity, the "Amazing Race." We got into groups and had to figure out clues in order to get to the next checkpoint. I remember having to eat like 16 oz. of ice cream to continue on the checkpoint. That was probably my highlight of that day. During the "Amazing Race" the other students and I became a lot closer and I visited a lot of cool places around Minneapolis, like Minnehaha Falls, a place that during winter turns into an ice land. I learned how to use the light rail. The best part of Summer Bridge was that we were the only students on campus (for the most part) so we really learned a lot about each other and ourselves.
During Summer Bridge I learned that if I take chances and let people get to know the real me, I become more confident with myself. I figured out that the library's basement is the best place for me to study. I learned that college classes have a lot of homework. However, if I devised a plan of attack on my homework then it was not really all that bad. Using Google Calendar, I learned how to portion out my time for homework, friends, me, and things like chores and time to organize my room. I used to think that it was a waste of time to organize my room, but my roommate taught me how much easier it makes life later on. I could find my stuff much faster which helped keep my stress down when deadlines came up.
The best part was that I saved a ton of money by taking my religion and communications classes. I experienced a workload I was not used to coming from high school. However, the professors slowly ease you into it. The professors understand that you are still in transition from high school to college. As long as I remembered to check my planner every day and keep it updated, I was able to get everything done on time. Also, I felt that Summer Bridge in many ways was more difficult than my first full semester of Augsburg. During Summer Bridge I was always going to seminars, workshops or class during the week. During the school year I had so much free time, which was a problem because it caught up with me really fast. I learned that as long as you are willing to put effort and keep a good mindset then college would be a blast!
I cannot express how beneficial Summer Bridge was for me. I learned so much, had so much fun, and created meaningful relationships with my peers. Summer Bridge is a great opportunity and it would greatly benefit you. Visit www.augsburg.edu/triosss for more information. I encourage you to apply!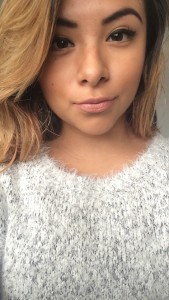 My name is Lauren Salgado Cortes. I am a graduate of Minneapolis Washburn and an Auggie alum, Class of 2017 and majored in Political Science, Gender/Sexuality and Women's Studies with a minor in Religion at Augsburg. I was fortunate enough to be selected and offered a spot to attend the TRIO/SSS Summer Bridge right after high school.
One might think that starting college immediately in summer right after high school graduation is stressful; you want to enjoy your summer and say goodbye to your friends and that is really understandable. I was struggling financially the last few weeks of high school and had to decide whether I wanted to work all summer to earn a little more for tuition, or take classes and get a head start on college. Then I remembered that I didn't have to pay out of pocket for Summer Bridge! So now I am thinking and struggling over what exactly? Going to school for free to be ahead? I chose to attend Summer Bridge and I will never regret my summer! It's an opportunity to grow academically and personally.
Summer Bridge was beyond helpful and motivating. I started school early, meaning I would be ahead of my peers! Now that's something I thought was cool and this way I knew school wouldn't be as stressful. I learned so much in two classes that I would never had thought of taking. Yet because of those two classes, I was mentally ready to take on my fall semester with more confidence. My professors were beyond helpful as well as the amazing TRiO advisors we have here at Augsburg.
Although I didn't get to choose the classes I took during Summer Bridge, they both met graduation requirements, weren't boring, nor unrelated to what courses you might take as well as what you might experience here at Augsburg. Not only were the classes helpful, but there are amazing TRIO/SSS staff and mentors to guide and support you. I found myself more and more excited to be doing the work because I knew it was preparing me for my future here at Augsburg and as a student.
Looking back, it was Summer Bridge that helped me out the most to where I am today as a student and person. The summer courses were sometimes intense and you really had to put in a lot of effort, but is was so rewarding to hear and see your peers help you, support you, and overall have a great time and personally learn more about yourself and what you may want in life.
I highly recommend you fill out a TRIO/SSS and Summer Bridge application. Because in my opinion an education is and will always be worth your time. In order to succeed you have to believe that you are capable of achieving whatever it is you want to do, and if you have that type of mentality then you are more than ready to attend a program like Summer Bridge. I know you will benefit from this program as I did.