Our October spotlight features students who spent their summer doing internships. Students were asked the following:
Where was your internship and what was your position?
What advice would you give you fellow TRIO/SSS Auggies about having an internship?
What skills did you learn from your internship?
How has your internship helped you narrow or solidify your future career goals?
And here are some of their responses: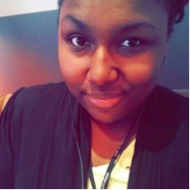 Kalyn McConnell '18, Social Work (major), Psychology (minor)
My internship was with the Urban Scholars Program working for the City of Minneapolis in the city assessor's office where I learned about urban and rural areas of Minneapolis. I learned how assessor's determine the value of property, data work, and helped with property inspections. My advice is treat your internship placement as if it's your full time job. Be on time, know the rules, and have a positive vibe with your co-workers. I gained professional skills and knowledge that will be helpful when applying for future jobs.

Bao Xiong '15, Management and International Business
My summer internship was with Kiwi Group, Inc., a CRM (Customer Relationship Management) and marketing consulting firm as a project management consultant. I learned how to create training manuals, and to speak up and take credit for my work. One of the most challenging things I learned during my internship was telling myself that it's okay to make mistakes. I recommend doing more than one internship. The more experience you have, the more marketable you are when looking for a job.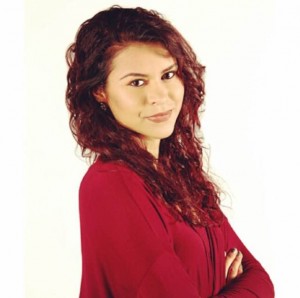 Briana Alamilla-Benitez '17, Marketing
I was the Digital Media and Design Intern at Augeo+Greer, a marketing and advertising agency. I worked with the web developers, account managers, social media specialists, photographers, and video editors to understand how advertising agencies work. Getting an internship helps gain real world experience, build valuable connections, and hopefully, you can get an offer to work at your placement after college, like I did! My internship made me realize that I love this field and this is where I see myself in the future.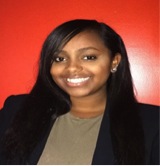 Winta Gebre '17, International Relations and Marketing
I interned at Medtronic in Mounds View (Minnesota) in their Quality Management Department. This was my second internship with Medtronic that allowed me to experience what it's like working for a big company. My advice is to not close doors on opportunities because you think it's not within your major or it's something you don't like because that experience could lead you to other opportunities. Working with Medtronic allowed me to network with other companies. Internships should be used to get a taste of what a job entails. An internship will also help you figure whether you like the position or not. I'm glad I got the experience in this field, but I learned that this field isn't my career choice. Working at Medtronic taught me resilience, critical thinking, flexibility, persistence, and the ability to multitask while still being effective.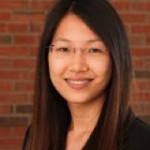 Dahvid Ear '17, Finance (major), Math (minor)
I interned for 10 weeks at Keystone Wealth Advisors, Inc., as a financial analyst. Some of the things I learned were how to prepare 401K retirement cash flows using Excel spreadsheets, and how to create client standard portfolio reporting. I also learned how to compare and evaluate mutual fund investment options using Morningstar Office, an investment software. I gained a lot of valuable skills as a financial analyst, things ranging from learning how to dress accordingly in a business environment to writing professional emails. I learned how to utilize my LinkedIn account more efficiently and network more in the business field. After my internship, I've been thinking a lot about pursing a career as a financial advisor.