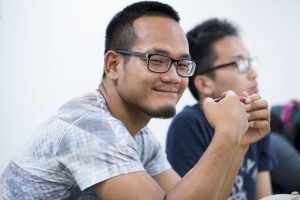 Thank you for your interest in TRIO/SSS. Unfortunately, we have filled to capacity for Fall 2020 admission to the program.
Spots may become available for spring 2021 admission to TRIO/SSS. If you are still interested in joining TRIO/SSS mid-year, please check back in with us at the end of this semester.
Note: You will not need to reapply if you've previously submitted an application to our program. Your application will be re-evaluated for admission should spots become available.
Please let us know if you have questions: triosss@augsburg.edu
Admission to TRIO/SSS is not automatic. Completed applications will be evaluated for eligibility, the student's commitment to their own college success, and the student's commitment to fulfill the TRIO/SSS program requirements. If admitted, you will be contacted about the next steps to begin your involvement with TRIO/SSS.
TRIO/Student Support Services
Campus Box 47
2211 Riverside Ave
Gage Center for Student Success, Lindell Library, Room 201
Minneapolis, MN 55454
Phone: (612) 330-1311
Fax: (612) 330-1360