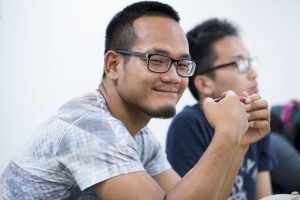 Thank you for your interest in TRIO/SSS. Unfortunately, we are full for 2020-21 admission to the program.
We hope to have the 2021-22 program application available online May 2021. Applicants will be notified in August 2021 about their admission status. Please note, applications may still be submitted after August, but will only be considered if spots in the program are still available.
Please let us know if you have questions: triosss@augsburg.edu
Admission to TRIO/SSS is not automatic. Completed applications will be evaluated for eligibility, the student's commitment to their own college success, and the student's commitment to fulfill the TRIO/SSS program requirements. If admitted, you will be contacted about the next steps to begin your involvement with TRIO/SSS.
TRIO/Student Support Services
Campus Box 47
2211 Riverside Ave
Gage Center for Student Success, Lindell Library, Room 201
Minneapolis, MN 55454
Phone: (612) 330-1311
Fax: (612) 330-1360