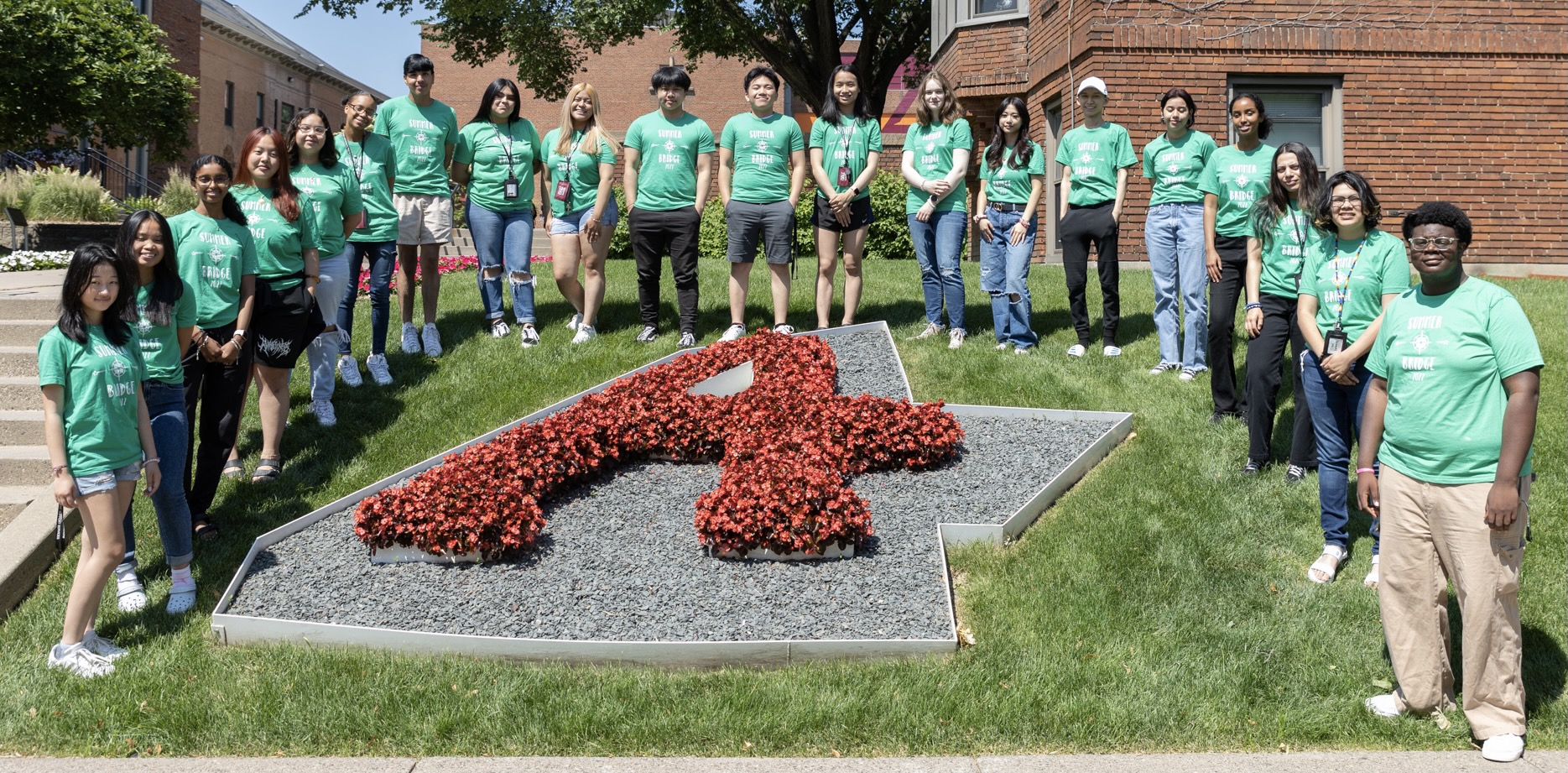 What are the Summer Bridge Program Dates?
Summer Bridge 2023 will be Sunday, June 25 – Thursday, July 27. All Summer Bridge dates listed are tentative and subject to change.
What is the TRIO/Student Support Services (SSS) Summer Bridge Program?
Augsburg TRIO/SSS allows up-to 25 admitted first-year students to get a head start on their Augsburg education. During this five-week residential program students take two college courses for credit and attend academic support seminars, workshops, and other activities to help provide for a smooth transition to Augsburg in the fall.* Summer Bridge participants will also participate in the academic year component of TRIO/SSS while enrolled** at Augsburg.
Who is eligible for TRIO/SSS Summer Bridge?
All Augsburg TRIO/SSS participants must be U.S. citizens or permanent residents or refugees pursuing their first bachelor's degree. Summer Bridge participants must be incoming Augsburg University students who plan to start fall 2023. All program participants must demonstrate academic need for program services and meet one or more of the following criteria:
• Low-income student: a student whose family meets federal income eligibility guidelines, as verified by Augsburg.
• First generation college student: a student where neither custodial parent/guardian has graduated from a four-year institution at the time of the student's enrollment in the TRIO/SSS program.
• College student with documented disability, as verified by Augsburg's Center for Learning and Accessible Student Services (CLASS) office.
Students must also have a commitment to their college success.
Summer Bridge participants may also be eligible for the TRIO/SSS Summer Bridge Promise Grant.
*Participation in campus life (e.g. face-to-face learning, on- and off-campus social activities, living in the residence hall) will be done in accordance with COVID-19 guidelines established by the Minnesota Department of Health (MDH) and Augsburg University.
Augsburg University COVID-19 Outbreak Planning
**All incoming first year students, regardless of TRIO/SSS or Summer Bridge participation, enroll or register for classes during summer orientation (SOAR).
College Access Program Scholarship
TRIO/Student Support Services
Campus Box 47
2211 Riverside Ave
Gage Center for Student Success, Lindell Library, Room 201
Minneapolis, MN 55454
Phone: (612) 330-1311
Fax: (612) 330-1360