COVID-19 Response
Augsburg University, hence, TRIO/Student Support Services (SSS), currently follows current COVID-19 protocol established by the Minnesota Department of Health (MDH).
Current TRIO/SSS participants, please visit your TRIO/SSS Moodle page for more information about staff availability. You may also contact TRIO/SSS staff directly.
land acknowledgement
Augsburg University is on the traditional, ancestral, and contemporary lands of the Dakota and Anishanaabe People who have served as stewards of this land and surrounding areas. We acknowledge that our use of this space is the result of colonial theft and violence. This acknowledgement alone is not enough to heal the trauma of genocide, removal and relocation, though it is still important to bring awareness to these truths and the work on reconciliation. As a community of learners we commit to dismantling the ongoing legacies of settler colonialism, as well as support and celebrate the ongoing legacies of settler colonialism, as well as support and celebrate Native and Indigenous peoples and their movements for self-determination.
what is trio?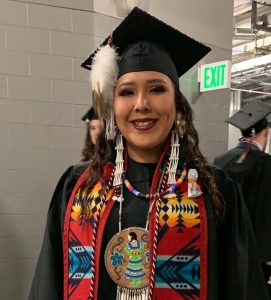 TRIO is not an acronym; it refers to a number of U.S. federal programs designed to increase access to higher education for economically disadvantaged students.
The first reauthorization of The Higher Education Act in 1968 prompted the TRIO label that continues to be in use to this day. TRIO originally referred to the three programs, Upward Bound, Talent Search (also known as Educational Talent Search), and Student Support Services, which existed within this reauthorization of The Higher Education Act, and which were designed to assist eligible students to begin and complete a post-secondary education.
The Education Opportunity Act of 1964, the original War on Poverty Statute, created Upward Bound. Upward Bound helps eligible people and veterans prepare for a higher education. Talent Search was created by the original Higher Education Act of 1965. Talent Search programs serve young people in grades six through twelve to better understand their educational opportunities and options. When the 1968 reauthorization of Higher Education Act created Student Support Services and transferred Upward Bound out of the office of Economic Opportunity into the Higher Education Act, the "TRIO" label was born. Student Support Services helps eligible students to stay in college until they earn their baccalaureate degree.
TRIO is really eight programs under one umbrella. The second reauthorization of the Higher Education Act of 1972, created the Education Opportunity Centers. Education Opportunity Centers primarily serve displaced or under-employed workers by helping them to choose a college and a suitable financial aid program. Most recently, the fifth reauthorization of the TRIO Program in 1986, created the Ronald E. McNair Post‐Baccalaureate Achievement Program. McNair Programs are designed to encourage eligible students to consider careers in college teaching as well as prepare for doctoral study.
TRIO is our nation's commitment to the dream of education for all Americans regardless of race, ethnic background, or economic circumstances.
At Augsburg University, TRIO (TRIO/Student Support Services or TRIO/SSS) is commonly used as the name for the Student Support Services Program.
Augsburg's TRIO/SSS program was first awarded in 2001 and is funded by the U.S. Department of Education and Augsburg. Our TRIO/SSS program provides individual and group services to 160 students annually, so that they may overcome class, social, and cultural barriers to complete their education.
TRIO/SSS advisors provide comprehensive planning and support to program participants in academic, financial, and personal areas as students progress toward graduation.
All Augsburg TRIO/SSS services are provided at no cost to program participants. Students participate in TRIO/SSS throughout their enrollment at Augsburg.
Augsburg TRIO/SSS also selects 25 incoming first-year, TRIO-eligible students to participate in its Summer Bridge component.
Additional TRIO-related information (the following links will open a new webpage):