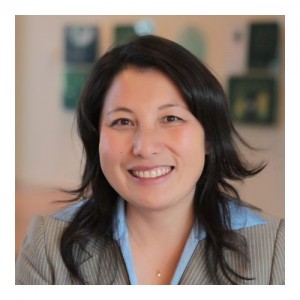 Augsburg College is excited to welcome MayKao Y. Hang as the third featured speaker for the 2014-2015 Strommen Executive Speaker Series. Hang will give a public presentation on April 9th at 5 p.m. in the Sateren Auditorium at Augsburg College.
MayKao Y. Hang is the President and CEO of the Wilder Foundation, and has extensive experience serving low income and disadvantaged populations in both public and nonprofit sectors.
As a young leader, Dr. Hang saw a need for increased support for Hmong women and co-led an effort in 1998 to initiate Hnub Tshiab: Hmong Women Achieving Together, a Twin Cities-based nonprofit and catalyst for lasting cultural, institutional, and social change to improve the lives of Hmong women. Dr. Hang continues to be actively engaged in the metro area as a community leader. She serves as a Trustee of Minnesota Philanthropy Partners, Deputy Chair of the Federal Reserve Bank of Minneapolis (9th District), and on the Women's Economic Roundtable.
Dr. Hang will speak for thirty minutes, and take questions for the second half hour. Immediately following her presentation, she will meet with 20 students from Augsburg's Pan-Asian student group.
Augsburg is deeply connected to the Wilder Foundation. Wilder staff have worked closely with Augsburg's Center for Counseling and Health Promotion, now called the Center for Wellness and Counseling. In addition, the Foundation has hosted a number of student interns and hired dozens of Auggies. We are excited to extend our partnership in a new way by hosting Dr. Hang as a distinguished Strommen Executive Speaker.
The topic for Dr. Hang's presentation is Journey of 1,000 Miles. She will discuss her vocation and the connection to her education, career, and what lessons and advice she would share to her younger self about the right pathway to choose. She will also share her personal leadership journey from an immigrant and first generation college student to a successful career.
The Clair & Gladys Strommen Executive Speaker Series hosts three presentations per year, and is in its fifth year. The series is an opportunity to invite key regional leaders to share their vocation and expertise with Augsburg College students, alumni, staff, faculty and the greater community. All are warmly invited to join us.
Date:  April 9, 2015
Time:  5 p.m.
Location:  Sateren Auditorium at Augsburg College