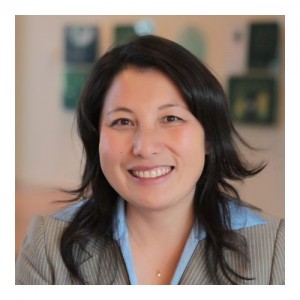 Augsburg College is excited to welcome MayKao Y. Hang as the third featured speaker for the 2014-2015 Strommen Executive Speaker Series. Hang will give a public presentation on April 9th at 5 p.m. in the Sateren Auditorium at Augsburg College.
MayKao Y. Hang is the President and CEO of the Wilder Foundation, and has extensive experience serving low income and disadvantaged populations in both public and nonprofit sectors.
As a young leader, Dr. Hang saw a need for increased support for Hmong women and co-led an effort in 1998 to initiate Hnub Tshiab: Hmong Women Achieving Together, a Twin Cities-based nonprofit and catalyst for lasting cultural, institutional, and social change to improve the lives of Hmong women. Dr. Hang continues to be actively engaged in the metro area as a community leader. She serves as a Trustee of Minnesota Philanthropy Partners, Deputy Chair of the Federal Reserve Bank of Minneapolis (9th District), and on the Women's Economic Roundtable.
Dr. Hang will speak for thirty minutes, and take questions for the second half hour. Immediately following her presentation, she will meet with 20 students from Augsburg's Pan-Asian student group.
Continue reading "MayKao Y. Hang Presents "Journey of 1000 Miles"" →