Augsburg celebrated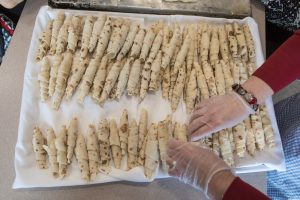 the holiday period in true Norweigian style, and nearly fifty Augsburg Associates volunteered at the 2017 Velkommen Jul festivities on December 1. Many volunteers were busy putting in extra days to make special Norwegian treats, and arrived early to help butter bread and lefse, and ensure that the event was a huge success.
There was exceptional student participation, including the Associates scholarship students who served waffles to hungry patrons. The event celebrated long-standing Augsburg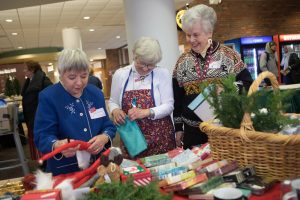 friendships, and encouraged guests to create new friendships from our diverse community. Guests expressed their appreciation with kind words and contributions, and the scholarship baskets gathered a superb $1190.