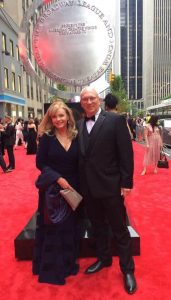 Augsburg alumnus Brett Batterson '80 had big shoes to fill when he took the job as President and CEO of Orpheum Theatre Group in Memphis, Tennessee. Prior to his arrival,the theatre had been recognized at the Tony Awards on three different occasions. Under Batterson's leadership, as part of the Independent Presenters Network, the Orpheum Theatre Group can now claim a share of the 2018 Tony Award for Best Musical! The Independent Presenters Network is an above-the-title producer of the 10-award winning show, The Band's Visit.
In high school, Batterson was an actor in his school's theatre productions. When he came to Augsburg, one of his theatre professors, Michael Beery, showed Batterson his potential to create the scenes on the stage itself as a set designer.
"I had wonderful professors at Augsburg including Julie Driver and Ailene Cole, but Michael Beery had the most profound effect on my career." says Batterson.
Beery helped guide Batterson onto a path where he could find great success. He did perform in one show at Augsburg, but spent the rest of his time behind the scenes creating and designing sets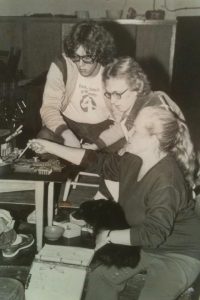 .
While still a student at Augsburg, Batterson had the opportunity to work at The Guthrie Theater, Minnesota Jazz Dance Company and Minnesota Opera Company. Following Augsburg, he took the skills he learned and advice from Professor Beery and obtained his M.F.A. in set design from Tulane University. For 15 years he continued his stage design career until he discovered another passion – arts management. Batterson spent 10 years at Michigan Opera Theatre in Detroit as the company's Chief Operating Officer. Then another 11 years as the Executive Director of the national historic landmark Auditorium Theatre in Chicago, Illinois. He has been in his current position as President and CEO of Orpheum Theatre Group in Memphis since 2016.
"Theatre education, like I had at Augsburg, builds better people," said Batterson, "Whether they go into theatre or not, they will go into the world better prepared to succeed."