---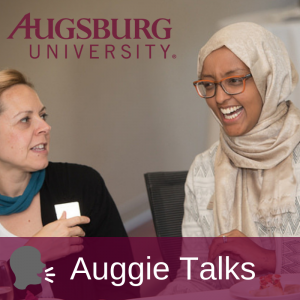 Saturday, Oct. 13 from 12 – 12:45 p.m.
From major supreme court decisions to how social media has influenced people's perceptions and affected movements, a lot has changed in the last ten years. As informed citizens, thoughtful stewards, critical thinkers, and responsible leaders Auggies from the Class of 2008 want to talk with you about how they've seen social justice and equality change within the last decade. Conversations around these topics are often divisive, but this discussion will be moderated to ensure peacemaking in spaces where conflict may arise.
About Auggie Talks:
They're back by popular demand! Join us for 30-minute, insightful sessions presented by professors and fellow alumni on topics spearheaded by your class reunion groups. Talks will be published as they become available on social media and in upcoming communications.
Space is limited. Please register today for Auggie Talks.