Augsburg's Alumni and Community Music Advisory Council serves as a liaison among the work of the Department of Music, the wider Twin Cities and statewide communities, and Augsburg alumni. The Council meets three times a year to stay abreast of the department's activities and to consider ways to enhance both the work and wider awareness of Augsburg Music.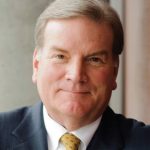 Kyle Carpenter
Kyle, Chief Executive Officer, began his tenure at MacPhail in 2011 after a 30 year career in private industry. MacPhail, a non-profit institution, is the largest community music school in the nation, serving 16,000 students annually. He is a trustee of The National Guild for Community Arts Education and serves on the Board of Governors of the University of St. Thomas School of Engineering. Carpenter is a graduate of Duke University with a degree in Management Science.
Linda graduated from Augsburg with a degree in elementary education and music. During her career, she was an elementary school teacher, owned and managed several businesses and taught private piano lessons. Linda has also been active in the non-profit community serving on the boards and other committees of many organizations including Augsburg University, Minnesota Independent School Forum, National Lutheran Choir, Hats and Mittens, City of Bells and Norway House. She has also been part of many musical organizations including Northern Lights Community Band in Shoreview, Minnesota, Synod Senior Band in Minneapolis, St. Cloud Community Band, Larks Choir, Evangelion Choir (touring Ukraine, Latvia, Lithuania and Estonia), as well as senior choirs and bell choirs at her church. She and her husband Ken have two daughters and three grandchildren. Linda likes to spend as much time as possible with her daughters and grandchildren and enjoys playing piano, traveling, reading, working in her gardens, spending time at their lake cabin in northern Minnesota and creating counted cross-stitch Christmas stockings.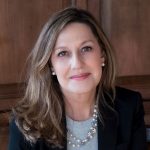 Judith Garcia Galiana
Judith is the vice President of 3M's Global Service Centers. Judith has 20+ years of experience in leadership positions in 3M, including global Vice President of two multi billion Commercial divisions, Country Managing Director and several businesses leadership in EMEA.
Judith holds an MBA from IESE – Universidad de Navarra and an M.S. in Mechanical Engineering from ETSIIM – Polytechnic University of Madrid, Spain.
Classical music, opera and ballet are Judith's passions. She was born in a very musical family with her mother being principal second violin of the Symphonic Orchestra of RTVE, the most recognized orchestra in Spain and Judith herself is a trained classical ballet dancer. She serves on the Board of the Saint Paul Chamber Orchestra since 2013 and has been the Board Chair of PROSPANICA until last year, and now continues to serve as a director. 
Hazen Graves
Hazen is a lifelong student of music and believes in music's power to bridge differences. He served on the board of directors of MacPhail Center for Music for 12 years and is a non-singing volunteer for Giving Voice, which operates and supports choruses for people with dementia and their care partners. 
As a young person, Hazen was an orchestral percussionist and served as manager of the fledgling Chamber Orchestra of New England. He is a graduate of Yale College (B.A., Music) and Harvard Law School. He practiced as an attorney with a major law firm in Minneapolis for 31 years, advising charitable organizations. As a retiree, Hazen aspires to become a competent non-classical drummer. He is married and has two adult sons, one of whom is a devoted Auggie ('16).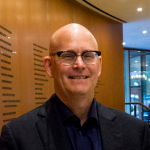 Jon Limbacher
Jon Limbacher became Managing Director and President of The Saint Paul Chamber Orchestra in January of 2016. Jon was Vice President and Chief Operating Officer of The SPCO from 2000 to 2012. During this time, he was the principal architect of many of the orchestra's innovative and successful fundraising and audience development strategies. He also led efforts to make SPCO concerts as accessible as possible to the community by lowering ticket prices and expanding the Neighborhood Series. Under Jon's leadership, concert attendance increased by more than 40 percent and individual giving to the annual fund more than doubled, while board giving more than quadrupled. In addition, the endowment more than doubled in size, and the budget was balanced every year except 2003, a record unparalleled in today's orchestra industry. 
Jon became the Chief Development Officer of The Cleveland Orchestra in February, 2012. In addition to his role in Cleveland, he has worked with orchestras across the country as a consultant, helping organizations develop fundraising and patron development strategies, and has been a regular presenter for the League of American Orchestras. 
Becky graduated from Augsburg with a degree in music. She was a member of the Augsburg Choir and Orchestra during her undergrad years. Becky is an organist, music educator, accompanist, choral arranger, piano instructor, former choir director of adult church choirs and creator and leader of church youth groups and choirs in Minneapolis, Chicago, Baltimore, and Houston. Becky has travelled to Papua New Guinea and New Zealand performing for the Lutheran Church. She arranged music and programs for a team of eight college graduates. 
John received a Bachelor of Arts degree in Business Administration from Augsburg University in 1967 and a master's degree in Hospital Administration from the University of Minnesota in 1969. While at Augsburg, Schwartz participated in the Augsburg Choir and has also participated in the Masterworks Chorale. He began his career with St. Luke's Medical Center in Milwaukee, now part of Aurora Health Care. Schwartz held several administrative positions with Aurora, including executive vice president of the system. He then served as general manager with SmithKline Beecham Clinical Labs before joining Advocate Health Care, the largest health system in metropolitan Chicago. Most recently Schwartz has been engaged as an interim hospital CEO for Providence Health & Service in Oregon and Montana. He has been on the Board of Directors at the Chicago YMCA, South Chicago Health Care Foundation, Southeast Chicago Development Commission, Apollo Chorus, and East Side Bancorporation. In 2010, he retired as a healthcare executive after 40 years. He now enjoys being an auditioned member of The Apollo Chorus of Chicago, a 120-member choral organization which provides him an outlet for his long-time passion for performing great choral music which began when he was a member of the Augsburg Choir.
Mark has served as Cantor (Director of Music) at Central Lutheran Church in downtown Minneapolis since the autumn of 2000. Over the past three decades, he has held various faculty and instructor positions at Augsburg University, Gustavus Adolphus College and Luther Seminary (1985-2008, Musician Emeritus). An Augsburg alumnus, he served as interim conductor of the Augsburg Choir (2011, 2016-18), conductor of the Cedar Singers (2014-2015) and the Masterworks Chorale (2018-2020). He was in charge of music for the worship service coinciding with the visit of HM King Harald and HM Queen Sonja of Norway (Hoversten Chapel, October 2011).
Sedio is an active recitalist, clinician, conductor and composer, having presented hymn festivals and workshops throughout North America and Europe. Over 125 of his compositions for organ, piano, choral and instrumental ensembles are available from a variety of publishers. He holds an M.A. degree in choral conducting from the University of Iowa (1979) and has studied in the M.Div. program at Luther Seminary and the Liturgical Studies program at St. John's University. A charter member of the Association of Lutheran Church Musicians, Sedio served on the organization's founding board and as its first Director of Ecclesiastical Concerns. He chaired the worship committee for the 2008 national convention of the American Guild of Organists. An ordained deacon in the Evangelical Lutheran Church in America, Sedio lives in St. Paul with his spouse Jeff Sartain, an ELCA pastor.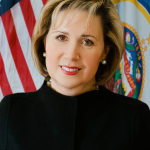 Gwen Walz
Gwen is Minnesota's 39th First Lady. As a lifelong Minnesotan, she is excited to work on behalf of all Minnesotans. She has received degrees from Gustavus Adolphus College in St. Peter and Minnesota State University in Mankato. Educating Minnesota's children is one of Gwen's passions. Throughout her career, Gwen has taught in public, alternative, and migrant schools; this has shaped her vision. For more than two decades, Gwen served as an administrator/coordinator in the Mankato Area Public Schools, working to eliminate the achievement gap and strive for more equity and access within education systems. 
Throughout her life, Gwen has been working passionately to build a more just and equitable world. From teaching at prisons and promoting criminal justice reform, to advocating for the LGBTQ movement, Gwen's desire to learn from and work with others to advance meaningful change is her guiding principle. After living in Mankato for decades, Gwen now lives in St. Paul with her husband, Tim, and their two children, Hope and Gus.