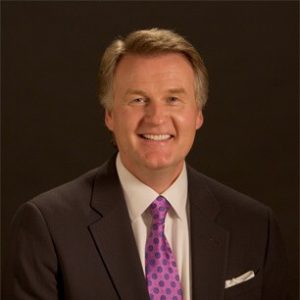 Join Augsburg alumnus Phil Styrlund on campus for a talk on living a centered life and mattering more to others and for others.
Time:

9 a.m.  to 11:30 a.m.
Location: Oren Gateway Building, Room 100
Free
Speaking from his own rich storied personal experience and research, Phil Styrlund will take us on a journey to renewed relevance in our calling in the third chapter of life.  
We live in a time of vast and uneasy change. A state of economic, social and political turmoil has become the rule, rather than the exception. The promises of the past—a stable job, a clear career path, a comfortable retirement—are elusive and increasingly unattainable. There are people, of all ages, who are rising to the occasion, creating and renewing their role in a shifting world. They're building relationships, networks, businesses, and wealth because they have discovered the true secret of success in an uncertain world. That secret? Relevance. To be relevant means being an integral part of the new society, of the economy, of the future. It means being the kind of person on whom others depend, whether for leadership, expertise, acumen, or emotional support.  It means be able to truly act out your faith by impacting others at a deeper level.
In this discussion, Phil will briefly discuss the four keys areas of lifetime relevance.
Authenticity
This entails knowing who you are at the deepest level, "being" that person in your internal thought processes, and finally appearing to others as you are, without pretense or phoniness.  Authenticity is the foundation of relevance because if you don't understand who you are and where you're "coming from" you can't possibly lead or influence others.  
Mastery
Mastery is essential to relevance. You can't give away what you don't have. However, mastery goes beyond mere competence and skills. It means approaching one's life and relationships as an act of creation, rather than a reaction to people and events.  It means approaching lifelong learning with a sense of fun that adds pleasure and energy to the tasks at hand.  It means expanding your principles and practices so that they serve a greater purpose. 
Empathy
Empathy is the capacity to recognize and, to some extent, share feelings (such as sadness or happiness) being experienced by another being.  It is the source of compassion, caring for other people, and the desire to help.  It means the ability to experiencing the same emotions that another is feeling, without unnecessary judgment.  Empathy creates relevance because it creates the deep connection that brings people together.
Action
It is your actions, ultimately, that make you relevant to others. All the authenticity, mastery and empathy in the world remain sterile, until and unless put into motion. It is through action that you change yourself and change the world. Without action, even a great and brilliant mind and soul remains entirely irrelevant.
Participating in this event and facilitating discussion will be Augsburg Senior Fellow Jack Fortin who is the author of "The Art of Not Getting Stagnant" and Centered Life, a book published by Augsburg Fortress Press in 2006, relating the twin doctrines of justification and vocation to the practicalities of living a life of faith 24/7.  Continue reading "Remaining Relevant in the Third Chapter of Life" →