Howling Bird Press
Since its inception five years ago, Howling Bird Press has published five winning manuscripts, all with authors who have gone on to do wonderful things. The press has also been recognized for its work in Poets & Writers, Kirkus, Foreword Reviews, Columbia Journal, The Minneapolis Star Tribune, The Literary Review, and The St. Paul Pioneer Press.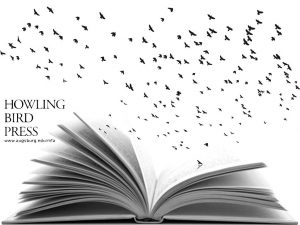 2020 marks the five-year anniversary of Howling Bird Press, the publishing house of Augsburg University's Master in Fine Arts in Creative Writing. Started by former MFA Director and Professor Emerita Cass Dalglish, Howling Bird Press is a student-run publishing program that offers an annual book contest where the winner is awarded a $1,000 cash prize along with book publication and distribution.
Students enrolled in the Publishing Concentration, a two-semester course sequence taught by poet James Cihlar, run the press while studying the publishing profession and the book trade. The students handle all the work of running a press, including acquisitions, editing, graphic design, production, marketing, and fundraising. Howling Bird Press books are distributed by Small Press Distribution and are available online and in bookstores nationwide.
The annual nationwide contest is open to manuscripts of poetry, fiction, and nonfiction on an alternating basis and is judged by the student editors and senior faculty of the MFA program. Along with the prize and publication, the winning author is invited to read at the MFA program's summer residency in Minneapolis.
This year's title, Self, Divided by John Medeiros, is the winner of the 2020 Nonfiction Prize.
Previous winning books are Irreversible Things, by Lisa Van Orman Hadley, winner of the 2019 Fiction Prize; Simples, by KateLynn Hibbard, winner of the 2018 Poetry Prize; Still Life with Horses, by Jean Harper, winner of the 2017 Nonfiction Prize; The Topless Widow of Herkimer Street, by Jacob M. Appel, winner of the 2016 Fiction Prize; and At the Border of Wilshire & Nobody, by Marci Vogel, winner of the 2015 Poetry Prize.
This fall, students will be reading poetry manuscripts in preparation for the 2021 prize.
First Howling Bird Press Publishing Editors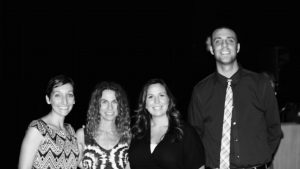 The first three students to sign up for Howling Bird Press's publishing concentration were not only adding a concentration on to their creative writing master's program, they were helping develop the program for future publishing students. Amanda Symes, Ashley Cardona, and Kevin Matuseski are photographed with Marci Vogel at her book launch party in 2015.
Kevin Matuseski MFA '16
It was quite lovely to be part of the first Howling Bird Press cohort of editors. The idea was to study everything in bookmaking from the initial manuscript to marketing after publication, so it seemed like a worthwhile endeavor for someone like me who wanted to eventually publish his own book. I even ordered a cake for the book launch! Those are things you don't really imagine doing when you think of the book business, but there are many little tasks like that in publishing.
The most grueling aspect was the sheer quantity of reading we did to select a manuscript to publish. I was reading poetry manuscripts almost everyday—from right after work until I went to bed—for about a month. Then we came together as a team, with professors as our guides, to decide on the winning manuscript.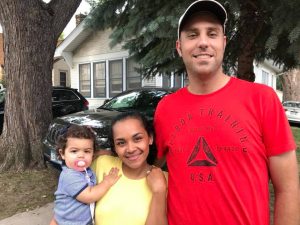 This was the most memorable to me—to have several people in one room with different tastes, values, and backgrounds—and to try to agree on the best manuscript. It was no easy task, but I think all of us were proud of our choice, Marci Vogel's At The Border of Wilshire & Nobody.
Her book is now one of my most cherished possessions. Yes, it's beautiful work, but it became even more valuable when we sat down as an editing cohort to read through it line by line. I think voracious readers often don't slow down to do this, but it's a rewarding process, especially with a text as beautiful and layered as Marci's. You become more present with the text, you notice things, and you guess (sometimes incorrectly) at the intention of the author. It's critical reading to the extreme.
Our appreciation for Marci's work was compounded when we met the person behind the manuscript—a kind, humble, and wise person with a true passion for language. She even recommended a few books that I ordered for my daughter. It's nice to have made a connection with someone so genuine. I see now that she has another book out, Death and Other Holidays. My copy has been ordered. I can't wait to read it! It's gratifying to see her continued success having been part of her first book release.
Ashley Cardona MFA '15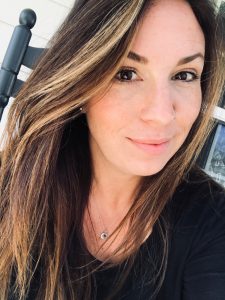 Being part of the team responsible for creating and running Howling Bird Press is one of those experiences that I'm grateful for in ways that I'm only now fully realizing.
I learned what it takes to make a book happen. Proofing, layout, printing, cutting, binding—it was a fascinating process. And then, seeing Marci's work finally transform from a PDF into a beautiful, tangible piece of art gave us all such a feeling of accomplishment and pride. To be able to bring her poetry to the page was a gift.
Promoting and celebrating the book came naturally for us. We were excited about sharing her work and ours with the world. Designing a promotional broadside felt like the right way to showcase the beauty of language and image that runs throughout Marci's poetry. The bird of paradise image (below) plays with the language of the poem and serves as a reminder of place for much of her book.
We felt like we knew Marci before we ever met, and when we finally did meet for the book launch, we were met with warmth and grace—she is truly a delightful person and artist.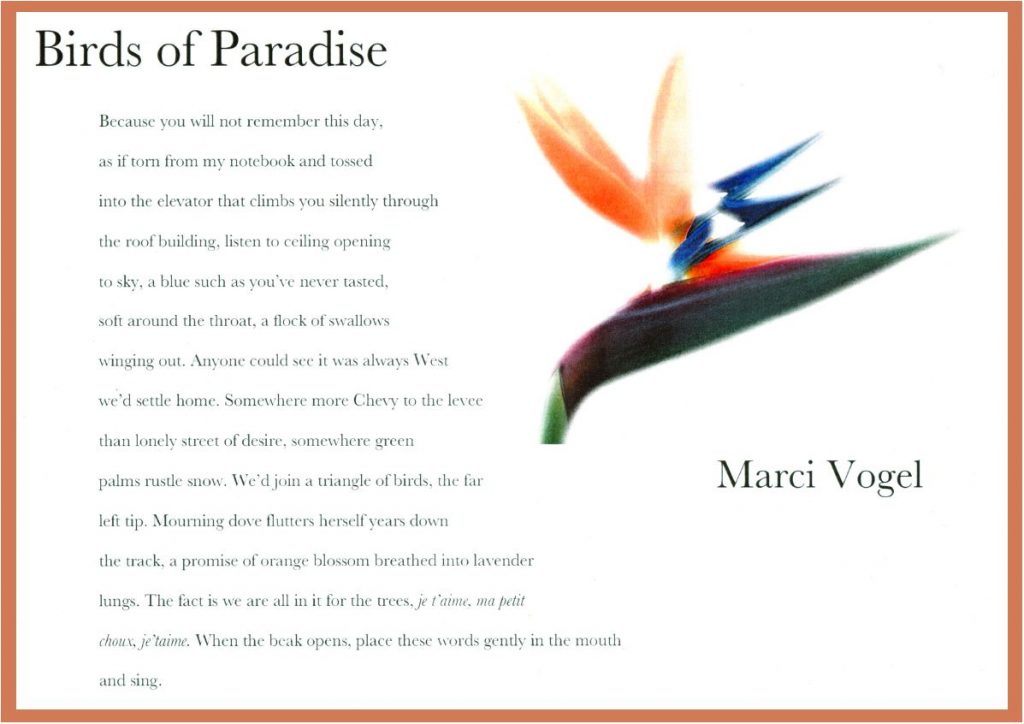 Amanda Symes MFA '15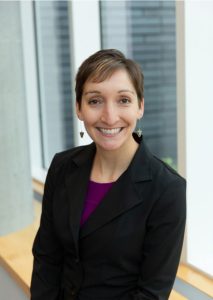 It was exciting to join the inaugural Howling Bird Press group. We not only got the chance to learn about publishing, we had the opportunity to help design the program. Our first assignment was to come up with the publishing house's name. That was an exciting task that many other MFA students participated in.
To say we got a crash course in publishing is a bit of an understatement. The three of us in that first cohort had full-time jobs, families, were in different tracks in the MFA program (Nonfiction, Poetry, and Fiction), and were embarking on publishing the first Howling Bird Press book.
We were doing more than just a publishing job, though. And we were doing a few years' worth of publishing work in two short semesters. We read over ninety poetry manuscripts, had back-and-forth meetings to whittle the list down to ten finalists, worked with professors in an all-day discussion to pick the winning manuscript, drafted a contract for winner Marci Vogel, edited her manuscript, designed an entire book—cover, layout, text—to print, finalized details with a book printing company, developed a marketing plan, implemented that marketing plan, and organized a book launch party.
For me, this process was terrifying and also one of the most rewarding experiences of my writing life. I didn't have a background in poetry or in publishing, so everything was new. And while it was daunting, I was reassured working with Ashley, Kevin, and Marci, all who are phenomenal writers. We found a way to work together, and work with the professors, to publish what has turned into one of my favorite books: At the Border of Wilshire & Nobody.
In the end, I learned more than I could have dreamed about the publishing process. It's helped shape my writing and prepared me for what to expect when my manuscript is finished. It's also been deeply rewarding to see the great things Marci has done with At the Border of Wilshire & Nobody, and her continued success since.
Howling Bird Press – Five Years of Accomplishments
Howling Bird Press authors have accomplished so much in the short time since winning the annual publication award.
Still Life with Horses by Jean Harper, Simples by KateLynn Hibbard, and Irreversible Things by Lisa Van Orman Hadley have all been finalists for the Midwest Book Awards.
Simples was a finalist for Lyricality's One Book Minnesota pick.
Irreversible Things won an Association of Mormon Letters (AML) book award.
Author Jacob M. Appel is the subject of a Netflix documentary and his Howling Bird Press winning book, The Topless Widow of Herkimer Street, is mentioned. This book has sixty ratings on Amazon averaging 4.5 stars.
Howling Bird Press has reprinted both Irreversible Things and The Topless Widow of Herkimer Street due to popular demand.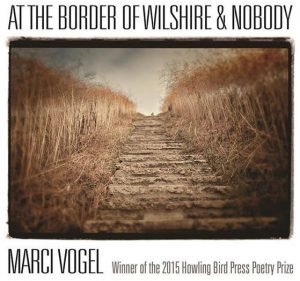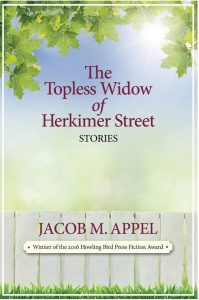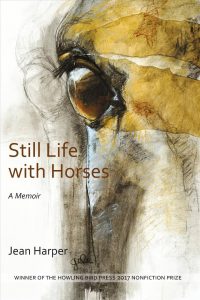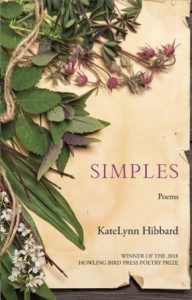 Howling Bird Press authors are not the only success story, however. The publishing alumni have gone on to great things as well!
Tracy Ross published her books Broken Signals and James Dean and the Beautiful Machine.
Colin Mustful founded his own press, History through Fiction.
Ashley Cardona and Amanda Symes have won writing contests, publishing poetry and fiction (respectively) as part of anthology collections.
Three students have continued their studies in Georgetown University's publishing program (Gabe Benson), the University of Minnesota's MFA program (Brad Hagen), and Chicago School of Professional Psychology's graduate program in Counseling with a focus on creative writing in Art Therapy and trauma (Ciara Dall).
Master of Fine Arts in Creative Writing
The Master of Fine Arts program at Augsburg University is designed to accommodate writers who work full-time, live outside of Minnesota, or simply desire the flexibility of a low-residency experience. This two-year program—run jointly by Stephan Eirik Clark and Lindsay Starck—offers one-on-one work with mentors throughout the year, features an annual ten-day summer residency, and provides the opportunity to join a lifelong community of writers.
Students typically begin the program with a ten-day summer residency in Minneapolis, participating in daily workshops, readings, and mini-courses that focus on literary craft as well as career skills in teaching, editing, publishing, book arts, and advertising. The program includes three summer residencies in Minneapolis.
The first and second residencies are each followed by two off-campus semesters of work with faculty mentors in virtual classrooms that make use of online and other technologies. Each semester, MFA candidates register for a Mentorship and Creative and Critical reading course. In addition, students complete a craft paper during their third off-campus semester and prepare a craft talk in the fourth. Cross genre work is encouraged. By their third and last residency, students are expected to have produced a bound creative thesis.
Students are also given the opportunity to specialize in one or more career concentrations: Teaching and Publishing (Howling Bird Press). Classes are planned with a 5-to-1 student-to-mentor ratio for the close relationship needed throughout the course of MFA studies.