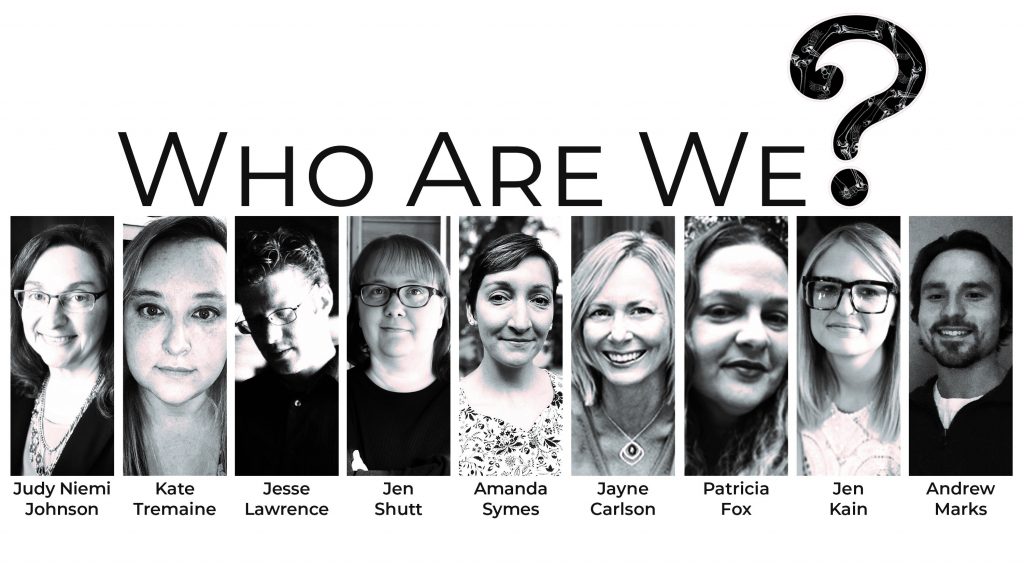 Since graduating from Augsburg University's Master of Fine Arts in Creative Writing program, a few alumni have gathered monthly for a writing group. They affectionately call themselves the Dead Birds Writing Group, a name derived from the master's program publishing house, Howling Bird Press. The group shares stories, studies writing techniques, and offers constructive criticism, all with an end goal of helping each other publish their writing.
"One of the best take-aways from the MFA program was that we were able to build a community of writers, with a variety of different talents in fiction, poetry, screenwriting, memoir, and publishing. The fact that we're still meeting in person, over online chats, and emailing each other to workshop, is a testament to the teamwork habits we formed during our residencies and classes. It feels wonderful to still be collaborating on team projects together after nearly ten years," says Jen Shutt '13, MFA '15
Last summer, the group worked on a unique writing prompt to write a flash fiction piece that contained the statement, "It could be anyone's leg."
"We ended up with a great collection of stories – ranging from humor to horror – and we decided to put them together in a book. We acted as editors for the stories, getting together to read through and discuss the collection. We were able to use many of the techniques our professors taught us in the MFA program," says Amanda Symes '09, MFA '15.
The group queried a few publishers and quickly received interest from Crystal Lake Publishing.
"This has really been a fun romp through the writing, editing, and publishing process. It was sort of magical to see the writing prompt come to life in so many different stories. Going deeper into each one through editing them with Amanda and Jen [Shutt] drew on the workshopping skills we learned in the MFA program, and—confession—it may have been my favorite part. The group enjoyed the writing and publishing process so much that we are already discussing plans for our next writing prompt and publishing options," says Jayne Carlson MFA '16.
Knowing their professors would be excited to hear about the upcoming publication, the group also reached out to Professor Emerita Cass Dalglish – the MFA program's founder – and asked her to review the collection. Professor Dalglish has this to say about their book: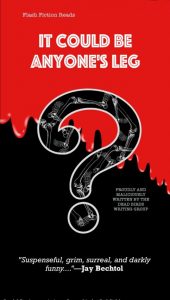 "It Could Be Anyone's Leg" is an anthology of eerie tales – flash reactions by a flight of writers after each has discovered bones lying so very near their writing desks. Did the bones belong to a human? A neighbor? A friend? A beastie of the insect species? Or some other creature who has become only a fraction of itself? These authors call themselves the Dead Birds Writing Group. Is it any wonder that we call a pack of crows a murder?"
The eBook is available for order on Amazon!
Alumni included in the collection are:
Amanda Symes '09, MFA '15
Jayne Carlson MFA '16
Jen Shutt '13, MFA '15
Judy Niemi Johnson MFA '16
Jesse Lawrence MFA '16
Kate Tremaine MFA '16
Patricia Fox MFA '17
Jen Kaine MFA '17
Andrew Marks '21