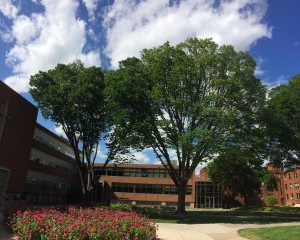 Are you curious how the Hagfors Center for Science, Business and Religion will impact campus green space? Do you have questions or ideas for how Augsburg could maximize our green space in our urban neighborhood? Do you really love trees? Join us October 14th for a special chapel service featuring Professor Larry Crockett who will share insights and philosophies related to stewarding green space.
Following chapel, join us from 11am-12pm in Oren Gateway Center Room 100 for a panel with Q&A moderated by Regent Matt Entenza. The panel will feature partners helping in planning Augsburg's campus transformation into an Urban Arboretum. Learn how we will maximize green space to improve experiences for students, faculty, staff, and our neighbors!
Panelists include:
Tom Oslund Principal, Oslund & Associates, Landscape Architect
Dale Pederson '70, Associate Professor, Biology
Ralph Sievert, Director of Forestry & Certified Arborist, Minneapolis Park & Recreation Board, Augsburg College.