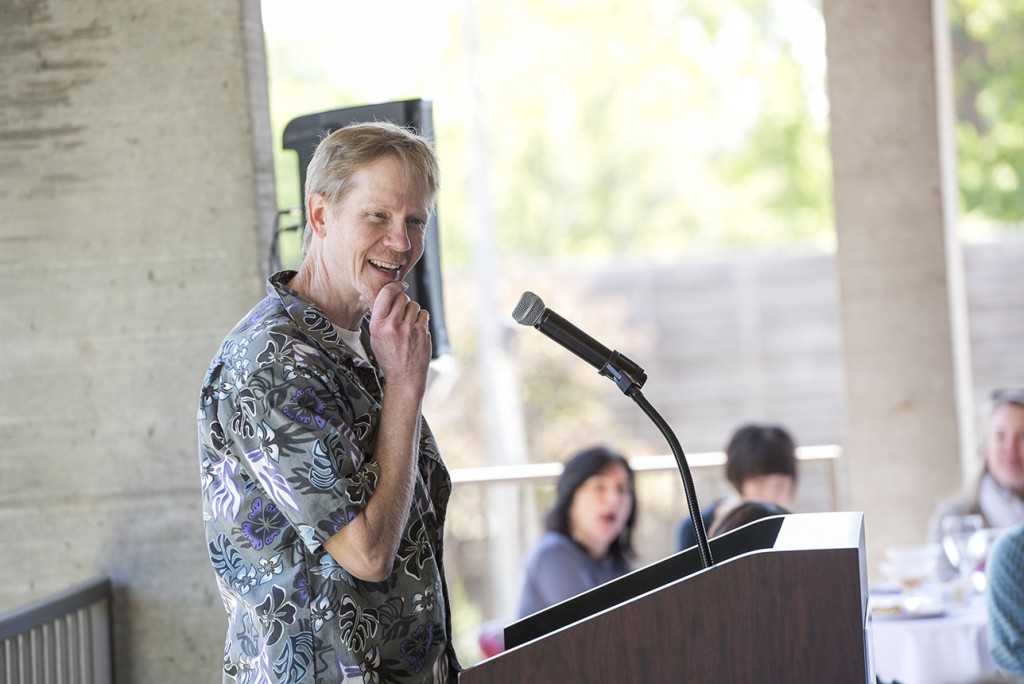 On May 21, faculty and staff gathered to celebrate a record-breaking year in grant seeking at Augsburg.
At Augsburg, grants are used to support faculty-led research, scholarship, and inquiry; enhance and extend student learning, inside the classroom and out; and support a number of programs on campus and in our community.
In fiscal year 2015, Augsburg submitted 29 new  proposals for funding. This is five more than what was submitted in FY2014, and almost double what was submitted in FY2013. These proposals originated from 12 different departments on campus.
At the close of the fiscal year on May 31, Augsburg had received 13 new grant awards totaling $2,075,009, up from $1.6MM the previous year. The College maintained 48 active grants, 10 more than last year.
18 of these projects support student learning or provide supportive services
20 of these projects provide paid learning experiences, such as research or internships, to undergraduate students.
In total, it is estimated that these grants touch approximately 350 students each year.
Dr. David Hanson, Assistant Professor of Chemistry, reflected on how grants have supported his research and provided opportunities for his students to learn in his laboratory. Dr. Hanson's current research on particle formation is important for urban air quality and global climate issues. Dr. Hanson has mentored 19 undergraduate student researchers and serves as an investigator on three active research studies—two funded by the National Science Foundation and one by the Department of Energy.