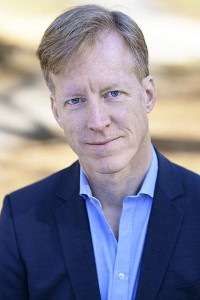 Curt Rice '84 was appointed the new president of Oslo and Akershus University College of Applied Sciences (HiOA). Rice is the first non-Norwegian head of a Norwegian institution for higher education.
The University College is Norway's largest, and is unique owing to its wide range of professional programs and close ties between research and corresponding fields of practice.
Rice, a philosophy major at Augsburg, and wife Tove I. Dahl '84 jointly received the Distinguished Alumni Award in 2009.
"I look forward to meeting the faculty, staff and students and working closely with them and our other partners to write HiOA's next chapter," says Curt Rice.
Rice comes to the University College from a position as professor at the Department of Languages and Linguistics at the university in Tromsø. He earned his PhD in general linguistics at the University of Texas at Austin. Rice will assume his new position on August 1st. Continue reading "Curt Rice '84 Named President at Norway's Largest University College" →