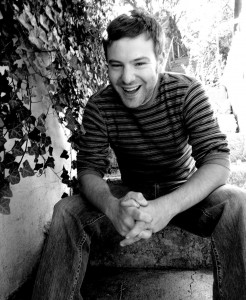 For Jay Matchett '08, '13 MAL in his current job, all the pieces have come together. His long-held interests in politics, sociology, and human rights have coalesced into a vocation that couldn't feel more right. Since he took on the directorship of Our Neighbors' Place, a multipronged social service agency in his hometown of River Falls, Wisconsin, he feels he can convincingly say: "This is where I'm supposed to be."
Our Neighbors' Place is an organization Matchett watched grow from its infancy to serve a great need in for people who found themselves homeless or in need of transitional housing.
"It's been exciting, exhilarating," he says, of his four months as director, serving his community and engaging the complex issues surrounding poverty and homelessness.
Drawn to Justice
His attraction to social justice was born early and instinctively. A lifelong passion to do something about the cause of poverty began as a child. On a trip to Tucson, he saw an older person pushing a shopping cart alone on the sidewalk. He couldn't understand why that would ever happen. He never forgot it.
His mother was a teacher, and he would volunteer in her classroom. There, he saw that not all kids were equipped for school—they were hungry or didn't have boots in the winter.
As a young person he knew intuitively, "This is not right."
Then, in middle school, as part of his preparation for Confirmation, he spent a night and served a meal at a homeless shelter. Even in that short time at the shelter, he saw that they had more in common than differences. "They like the Packers; they're just like us," he remembers thinking. "That just changed my world."
And the idea started to germinate: How can I make things better for folks? In college, he was drawn to sociology and political science because he wanted to change things. Continue reading "An Auggie Finds His Calling" →