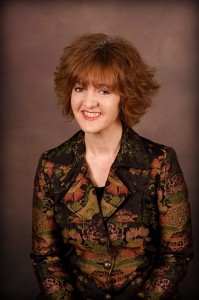 When Kari (Eklund) Logan '82 agreed to assist a client in raising public awareness of the value of trees, she decided to hang huge price tags on the trees in the front yard of Minnesota's State Capitol. The client, the Minnesota DNR's Division of Forestry, was pleased. In fact, the rush of media attention that followed resulted in the act's replication by foresters across the country and even other parts of the world.
At CEL Public Relations (Plymouth, Minn.), where Logan heads up the media relations team, capturing the public's imagination is the norm. With eight years' prior experience in TV news and programming (WCCO-TV and KSTP-TV), Logan is well-connected and can pull out all the stops (websites, newsletters, TV coverage, campaigns, and numerous other marketing communications) in order to assist CEL clients. Primarily a writer, she especially enjoys the diversity of subjects that cross her desk every day, including CEL's signature areas of service—education, urban forestry, financial services, and the arts.
Having joined the firm in 1990, when it was only two years old, Logan has helped increase awareness in numerous areas, including pregnancy and infant loss, Alzheimer's disease, Parkinson's disease, and eldercare. She has worked and dined with famous chefs, including Ina Garten and Andrew Zimmern. In 1993 she became a partner in the firm.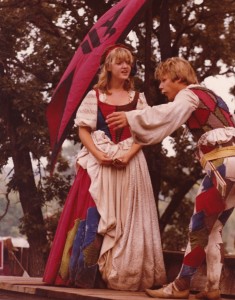 When she isn't writing, you may find her singing in a theatrical production. Logan recalls her first visit to Augsburg, as a junior high student, to see Godspell with her older sister, Lori (Eklund) Quello '77, then a student at Augsburg. That night, Logan knew she "had to be part of Augsburg Theater." Continue reading "Capturing the Imagination" →