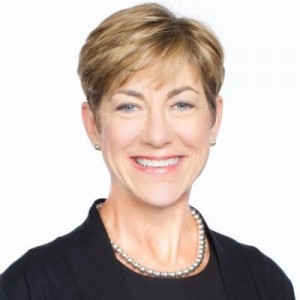 As one of the first 30 employees at Rollerblade, Inc., Lisa Svac Hawks '85 was tasked with producing some of the first competitive in-line skating events across the U.S. to showcase the "blades." Though she had never run a race, her job was to put people on skates, help them get in shape, and encourage them to have fun. She was part of the team that drove in-line skating into the cultural forefront as one of the fastest-growing sports of the time. When she and some ex-Rollerblade execs later launched and marketed "snow skates" in the U.S., these Sled Dogs caught on and were featured in a Newsweek story. The exposure and marketing resulted in Hawks' traveling to the 1994 Winter Olympics in Lillehammer, Norway, to work with the Norwegian Military Ski Team that would put on a dramatic display of the snow skates during Opening and Closing ceremonies.
This marketing success convinced Hawks that she had found her niche in marketing and communication, and that her decision to forego the field of broadcasting—even after an internship at the local ABC-TV station—was the right one for her. At each step in her career since then, new positions seemed to call out her desire to "build" something—whether in terms of products, experiences, relationships, a fine-tuned team, or an unusual market launch. She loved finding undiscovered opportunities, using good communication tools, and assembling a good team—and she still loves the challenge and fun of doing it.
She uncovered such an opportunity at Paper Direct, a high-end specialty paper company, where she was given 45 days to convince the leadership that her alternative idea to existing market launch plans could work. She did so, and the company followed her lead toward specialty retailing to small businesses, setting up distribution networks all across the country at outlets that sold computers and printers.
Hawks later landed at Musicland, where she led the full gamut of communications—investor relations, public relations, employee communications, earnings releases, annual reports, investor reports, etc. Soon after, when the company was acquired by Best Buy, she was invited to take a leadership role in Best Buy's communications department. She enjoyed some "phenomenal" experiences over the 12 years she worked there, including launches that involved The Rolling Stones, Bill Gates, Usher, and other pop culture figures. Continue reading "Corporate Coach" →