The Young Alumni Council is proud to announce the first elected President, Rosine Johnson '10, and Vice-President, Evan Decker '12. These positions have been added in preparation for anticipated council growth in engagement opportunities for young alumni. We are currently looking for additional young alumni who are seeking advanced leadership and professional board development experience, while expanding the opportunities for alumni connections to Augsburg College and other alumni. For more information or to apply, please visit our site.
To qualify, you must be within the last ten years of graduation.
President: Rosine Johnson '10
Rosine Mina Johnsongraduated in 2010 with a BA in Political Science with a Public Policy Concentration and minored in International Relations. After graduation, she chose to attend Minnesota State University Mankato to receive a Master's in Public Administration degree, and graduated with high honors in December of 2012. She currently holds a few public sector administrative positions with Hennepin County and local city governments such as the City of Edina and Richfield. Rosine gives back to her community by working with youth ministries at Christ the King Lutheran Church and serves on the church council as well. She also volunteers at local charities and organizations. She loves to be with people, laugh, travel, be silly, cook, garden, ski, read, keep up with current events and politics, and attend Zumba and dance classes.
Vice-President: Evan Decker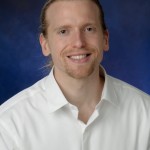 ​Evan Decker
graduated in 2012 with a double major in MIS and Management. While at Augsburg he participated in several activities on campus, including football, the Augsburg Business Organization, and working in the IT department. After graduation, he pursued a career in information systems because it combined two of his passions: business and technology. He currently works as an IT project manager and does consulting projects on the side. Evan joined the council in 2015 because he wants to give back to the college and further develop his leadership skills. Outside of work he enjoys anything away from screens—lifting weights, reading, DIY home improvement projects, hanging out with his cats, and riding his motorcycle.