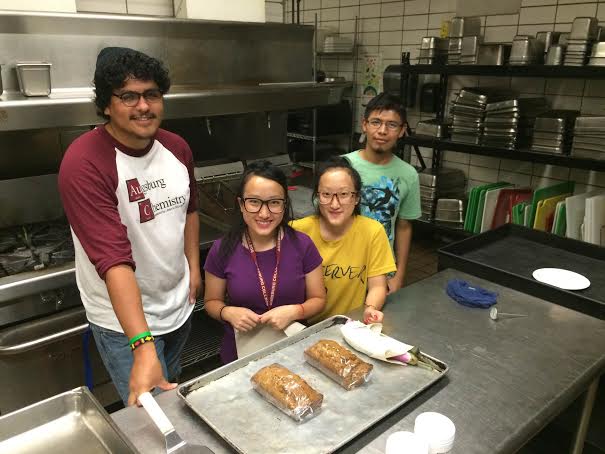 Everything we do is built on education. Learning happens differently in our various programs. It could be cooking tips from local vegetable growers at the farmers markets, trying new recipes in the kitchen during our cooking classes, working alongside lifelong gardeners in the community garden and watching how they design and manage a small space of plants, and the conversations we have when serving and eating with our neighbors. We also team up with campus and community partners on events or workshops through the year.
Food Lab Open Cooking Hours
Campus Kitchen hosts open cooking hours in the Food Lab (Hagfors 108)! The Food Lab is stocked with lots of cooking appliances available for student use. We have some ingredients available to share, and please bring your own as well. Fall 2019 open hours are: Mondays 4-6pm, Thursdays 7-9pm, Fridays 2:30-5:30pm!
Do you have an idea for education on campus or in the community? Contact us at campuskitchen@augsburg.edu to talk about making it a reality!