The Dark Side of the Happy city in denmark & Iceland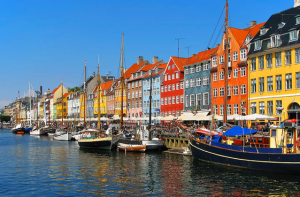 Copenhagen has the reputation as one of the happiest cities in the world with its high standard of living, urban sustainability, bicycling, and vibrant public spaces. Culturally, Copenhagen is also known for literature and film with a darker side. We'll be reading noir short stories, set in the different neighborhoods of Copenhagen, where we will examine what makes this city work.
We'll also explore Reykjavik, Iceland, its Viking sagas and archeological sites; it is also one of the most sustainable & democratic places in the world. Join us for this deeper look at the happy city.
Interested? Contact Nancy Fischer, Associate Professor of Sociology, at fischern@augsburg.edu or Doug Green, Professor of English, at green@augsburg.edu. Applications are due by January 31, 2018 and can be submitted online.
More information about the Study Abroad program can be found through the Center for Global Education and Experience.