Status
Commissioned Student Organization
Mission
It shall be the purpose of Thó Wiŋ Magazine to act as the on-campus literary, visual, and musical arts publication, taking submissions and publishing the works of students and faculty as it has since its origin in 1974.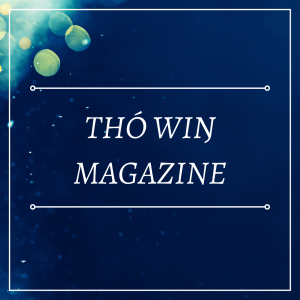 Formerly known as Murphy Square, the name of the organization and literary journal has been changed to Thó Wiŋ Magazine. This decision was made by the 2021-2022 school year's board in order to distance the organization from the colonial roots of Murphy Square Park and to promote equity and inclusion within the publishing industry, starting here at Augsburg University.
"Minnesota, being home to the Dakota people for thousands of years, has many places of power. One of which is located at what is now Indian Mounds Park, which is home to earth mounds that reflect a star constellation honoring Thó Wiŋ. To the Dakhóta people, the Blue Star Woman is the entity that sends you to earth. But she is also the first entity you meet when you die. The Dakhóta have no heaven or hell, only life and then afterlife. This name honors our local places of power and ancient Dakhóta Star knowledge." —Reuben "Kitto" Stately
Officers
Lead Editors: Jacey Mismash and Jack Jensen
Managing Editor: Corey Hayden
Layout Editor/Art Director: Marcia Rowe
Assistant Editor: Sana Wazwaz
Advisor
Lindsay Starck
Visit Thó Wiŋ Magazine on Facebook and Instagram. Access our Submittable here.