Shonna Fulford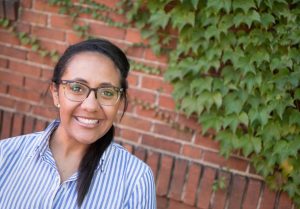 Associate Director of Undergraduate Admissions
Phone: 612-806-5498
E-mail: fulford@augsburg.edu
Hometown: Perham, MN
Education: Augsburg University 2009, Major: Political Science Minors: Sociology & Leadership Studies. Grad School: Capella University '12, Leadership in Higher Education
About Me: I grew in the small town of Perham, MN and came to Augsburg in the big city for college and I haven't left! I love spending time with friends and family, my favorite thing to do is laugh, I'm a movie junkie, I enjoy meeting new people, experiencing new things, and just about anything else as long as I'm having a good time doing it!
Why I love Augsburg: Because you can be who you are; whoever that may be. You don't have to fit into a box or be a certain type of person. We thrive off of people's differences and unique characteristics and it truly is a place where we don't expect anything from you besides being yourself!
Advice to new Auggies: Take chances and be true to yourself.
Nicole Borwege
Assistant Director of Undergraduate Admissions
Phone: 612-876-1756
E-mail: borwegen@augsburg.edu
Hometown: Faribault, MN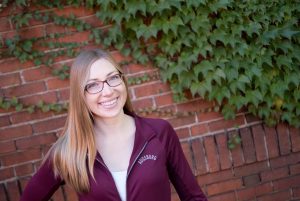 Education: Undergraduate: Bemidji State University – Bachelor of Science in Business Administration, with an emphasis in Marketing and a minor in Psychology.  Graduate: Minnesota State University Moorhead – Master of Science in Educational Leadership with an emphasis in Higher Education.
About me: I enjoy learning about fitness and nutrition, and a large part of my free time is spent lifting weights in the gym. I like to try new restaurants and am on a quest for the best brunch in Minneapolis. I also enjoy traveling, and so far the Pacific Northwest has been my favorite area to visit.
Why I love Augsburg University: The juxtaposition of the beautiful green campus and the big city! Augsburg feels like a gem tucked away just on the edge of Minneapolis. I also like the size and how it lends to the personalization of your education.
Advice to new Auggies: Don't be afraid to reach out if you need help! We have so many different support services on campus – ones you probably didn't even know existed. We as a University want to see you thrive and be successful, and those services are in place to ensure that.
Paul Kienberger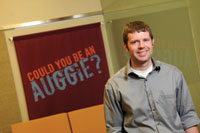 Associate Director of Undergraduate Admissions
Phone: 612-814-3524
E-mail: kienber@augsburg.edu
Hometown: Hastings, MN
Education: Gustavus Adolphus College, Majors: Business Management, Sociology & Anthropology
About me: I enjoy running, biking, hanging out with friends, and living the dream. I am also very quotable.
Why I love Augsburg University: The students makes our university great!
Advice to new Auggies: The more involved you are with the school and your classes the more rewarding your college experience will be.
Josh Owens
Assistant Director of Undergraduate Admissions
Phone: 612-986-5248
E-mail: owensj2@augsburg.edu
Hometown: Brooklyn Park, MN
Education: Gustavus Adolphus College, Majors: B.A. in Biology
About Me: Coming from the Twin Cities, I studied Biology at Gustavus while participating in activities ranging from athletics to peer education to providing campus tours. After graduation, I made my way back to the Twin Cities to pursue a career in the medical field, however found myself switching to higher education two years later. I enjoy being outdoors, swing dancing, running, CrossFit, water sports, general adventuring/exploration, reading, and attending MN Wild hockey games.
Why I Love Augsburg: The combination of big city and small collective community gives students a wide range of experiences and opportunities that help them explore their interests!
Advice to new Auggies: Even though it doesn't always seem like it, your four years at Augsburg are going to fly by! Do what you love, explore new things, get out of your comfort zone, and be sure to take a breath and enjoy the experience.
Devon Ross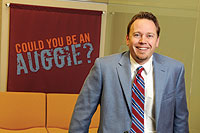 Director of Admissions
E-mail: ross@augsburg.edu
Hometown: Bronxville, NY
Education: Augsburg University 1993, Bachelor of Arts in History
About Me:  I have been a member of the Augsburg University community for more than 20 years now since I came from New York as a student in 1989.  While it is hard to out myself for being as old as I am, I have loved every year I have spent here at Augsburg.  I have been fortunate to continue my growth from being a student to being an employee and now a student again.  I live in Prior Lake, MN where I spend lots of time with my wife and running my 5 kids to and fro while trying to get a work out or a game of racquetball in here and there.  The competitiveness I had as a varsity soccer player here continues in the occasional 5k, half marathon, and a hopeful 5th marathon soon.  I am thankful for the many opportunities for growth I have had at Augsburg and I know there are many for you as well.
Why I love Augsburg University:  I have been blessed with the gift of longevity here at Augsburg, so I have been able to see where the university had been, where it is now, and where it is going.  Augsburg is always growing, changing, and evolving with the times.  We have been on the cutting edge with programs like Honors, StepUp, CLASS, Women's Ice Hockey and Lacrosse to name a few.  GO AUGGIES!
Advice to new Auggies:  Well, if you haven't met with me during your campus visit, I would encourage you to open your mind and be willing to try new things.  Augsburg will provide you with so many opportunities to grow, learn, be challenged and have fun, so take advantage of it.
Katie Asfeld
Assistant Director of Undergraduate Admissions
Phone: 612-986-5172
E-mail: asfeldk@augsburg.edu
Hometown: Clarissa, MN
Education: Gustavus Adolphus College, B.A. in Communication Studies & English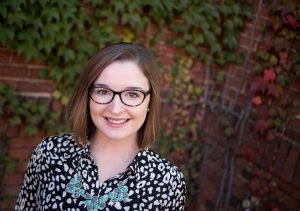 About Me: I have spent the past five years working in college access and admission. I am passionate about equity and access in higher education and serve on the board for the Minnesota Association for College Admission Counseling (MACAC). In my free time, I enjoy hiking, trying new restaurants, nature documentaries, and spending time with my cat, Olive.
Why I love Augsburg: It is a close-knit community of students and staff who truly live out the university's mission to become informed citizens, thoughtful stewards, critical thinkers, and responsible leaders.
Advice to new Auggies: Step outside of your comfort zone and try something new! You never know where you might discover a new hobby, interest, or life-long friend.
Ben Dufault
Assistant Director of Undergraduate Admissions
Phone: 612-876-0864
E-mail: dufaultb@augsburg.edu
Hometown: Crookston, MN
Education: University of Minnesota Duluth, B.A. in Political Science
Graduate: University of Wisconsin La Crosse, MS.Ed. Student Affairs Administration.
About Me: I have been working in admissions for the past five years. I have always been passionate about education and helping students find the right fit for them is my favorite part of the job. Outside of my job I love participating in community events and trying out all of the new restaurants in the Twin Cities!
Why I love Augsburg: Regardless of growing up in a small town outside of the Twin Cities, or if you grew up five minutes away, Augsburg always feels like family. A small university with a tremendous history of serving students and serving the community, Augsburg truly lives its mission statement.
Advice to new Auggies: Join a club or two! Get active! Studies have shown that being involved in student organizations improve a students transition to college as well as their academic performance.
Jack Hein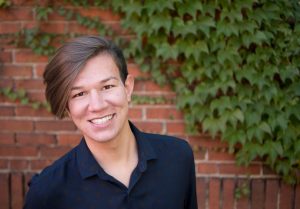 Assistant Director of Admissions, Campus Experience
Phone: 612-814-3491
E-mail: heinj@augsburg.edu
Hometown: St. Cloud, MN
Education: Hamline University 2016, Major: Communication Studies.
About Me: Born and raised in central Minnesota until I moved down to the Twin Cities for college and I haven't wanted to leave since! Musical theater is close to my heart and I firmly believe we should all break into song whenever possible. Food, travel and reality TV are all I need to make me happy. Throw some friends, family and a dog in the mix and you've got yourself a perfect day.
Why I love Augsburg: This is a campus where you are free to be whoever you want to be and feel supported no matter what. It's a community of individuals who are here to build each other up and help each other succeed, which I believe is a rare find.
Advice to new Auggies: Don't be afraid to take some risks! Join a club, take a class outside of your major, push yourself out of your comfort zone and you'll be amazed how far it can take you.