Xcel Energy completed the final electricity connection to the Hagfors Center last week (see photo below), and the new gas meters have been installed (with gas connection expected in the next week or so). Meanwhile, construction work continues both inside the building and throughout the site — see below for this week's updates.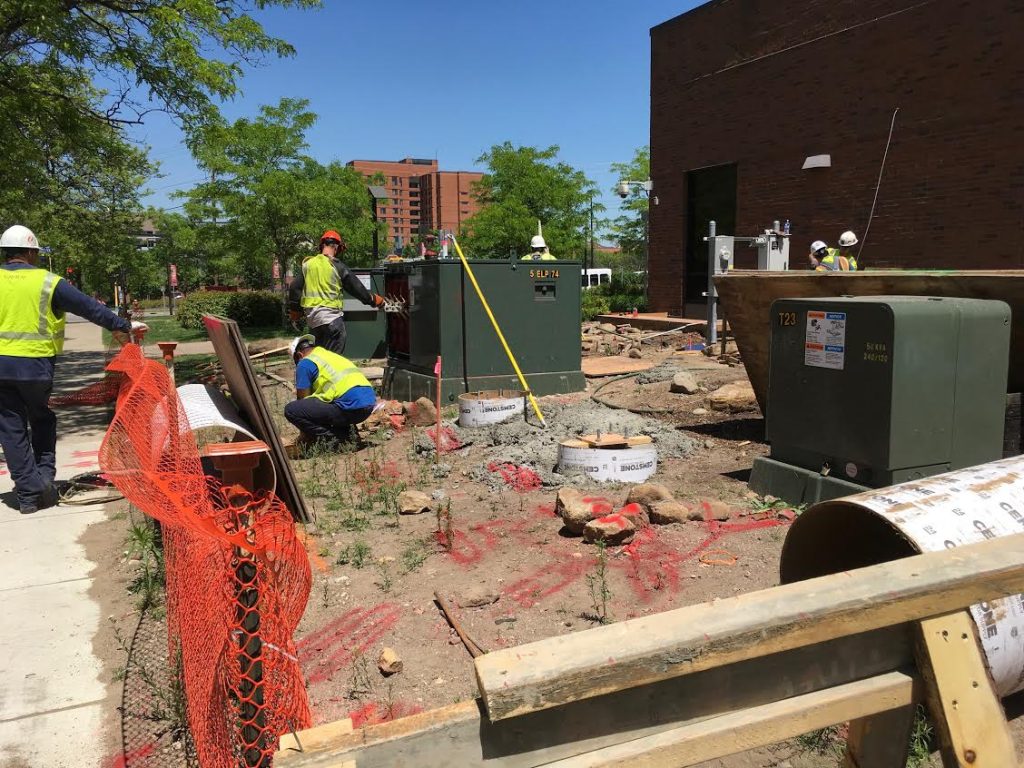 Construction Site Work
East side exterior seating. Work continues on the concrete walkways connecting the circular seating areas on the east side of the building (see photo below, at left). Weather permitting, the sidewalk along 21st Avenue South also will be poured this week.
West side site work. Grading and preparations for concrete work are underway on the west side of the building. Bases for the light poles that will be installed in this area are also in place. (See photo below, at right.)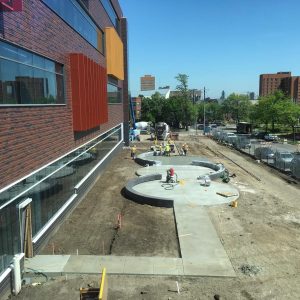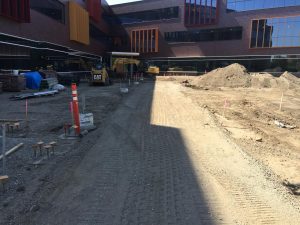 Interior. Drywall installation continues on the first level of the building. In the photo below, at left, Norm (far left) and Vangie (second from right) Hagfors stand in the Religion Department home with HGA Architect Bill Blanski (second from left), and President Paul Pribbenow (far right).
Skyway. Work is underway on the mechanical, electrical, and drywall installation for the skyway's recessed soffits (see photo below, at right).