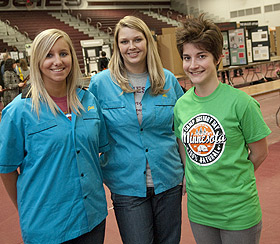 As part of its commitment to history education at every level, Augsburg's department of history strongly supports the National History Day program.  Providing over 30,000 Minnesota social studies students with the chance to be actual historians, Minnesota History Day encourages authentic historical inquiry in grades 6-12.
For more than a decade, the department has not only hosted the annual Metro Senior History Day Regional (every March) but also placed Augsburg history majors with the program as interns.
Envisioned as a form of public history, we pair this commitment to History Day with the department's responsibility to help to train social studies education majors, with fruitful results.