Kristy Ornelas '20
Majors:  History, with a Political Science minor
Current Position: Graduate student in public history, Colorado State University
This article tells Kristy's success story at Augsburg, followed by a stint in Americorps with the Mississippi National River and Recreation Area during which she coordinated a project to document the voices of women who shaped the 72 miles of the Minnesota corridor of the Mississippi.
---
Rebecca Jackson '10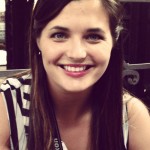 Majors and minors: History major; Spanish minor and secondary social studies licensure
Title: Teacher at Moose Lake School District, Moose Lake
I have worked at Moose Lake Schools for the past four years as a secondary social studies teacher. I am also the History Club advisor, head volleyball coach, and junior high girls basketball coach. I spend a lot of time traveling or playing sports!
While at Augsburg, I was extremely interested in teaching overseas. Being able to study abroad my junior year to Barcelona and then student teach abroad in Krakow, Poland had a profound effect on me. Even though life took me in a different direction, I still sneak in as much travel as I can. I've taken students to Washington, D.C. twice and will be traveling with kids from our history club (and Spanish club) to Peru next summer.
The passion [history professors] Michael Lansing and Jacqui deVries have for history inspires me to share that passion with high school students. Ron Petrich, an education professor, was fundamental in challenging my thoughts about education and the way students learn.
---
Christina Sandy '08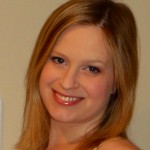 Majors: History and international relations
Title: Owner of and attorney at Riverview Law Office
After graduation, I started law school at the William Mitchell College of Law. While there, I volunteered for a non-profit human rights organization and clerked for a family law firm. After graduating law school, I started working as an attorney for a small civil litigation firm. I now own the firm. So in addition to practicing law, I also manage a small business.
Both my history and international relations majors prepared me to be a strong communicator, which is important, both in the practice of law and business management. Speaking and writing skills are crucial, and majoring in history forced me to do the somewhat unpleasant work of improving those skills. The professors at Augsburg genuinely care about your development and will give you a lot of personal attention as you seek to improve these skills. In law school, my Augsburg education allowed me to compete successfully with students from colleges and universities around the country.
Aside from coursework, Augsburg prepared me to work with people of many different backgrounds. I grew a thicker skin, learned why I believe the way I do, and grew to understand the perspectives of those who disagree with me.
---
Chad Darr '04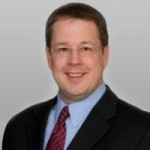 Majors/minors: History, finance; minor in business administration.
Title: Vice president in the Private Client and Institutional Services division at Associated Bank
After graduation I began working as a financial advisor. Although my titles have changed, I still work with families, foundations, and corporations and provide financial planning and investment management services as vice president with Associated Bank, in the Private Client and Institutional Services division.
Augsburg prepared me for my career by placing an emphasis on critical thinking. This focus has helped me with problem solving and developing solutions. My Augsburg experience taught me to focus on the "why," not just the "what" and "when."