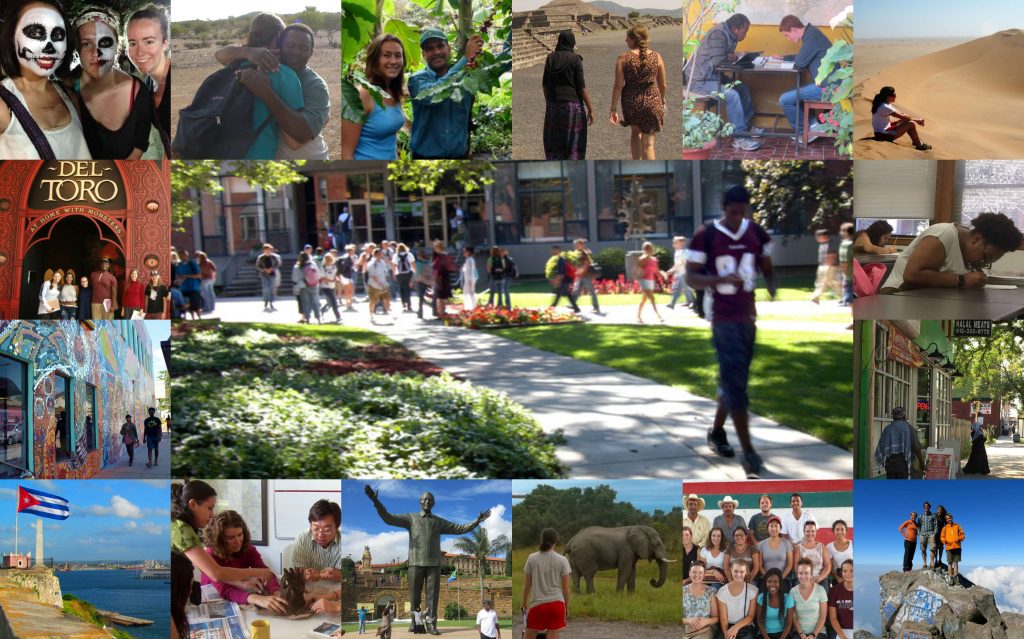 The Department of Languages and Cross-Cultural Studies is founded on the premise that language and culture are inextricably entwined as well as central to the liberal arts curriculum. Through its courses on campus, its deep connections in the Cedar-Riverside neighborhood and the greater Twin Cities, and its academic partners across the globe, the Department seeks to unsettle the very concept of "foreign" and thus empower students to fully realize the University's mission of global citizenship.
The Department offers a wide variety of language, literature, and culture courses leading to majors and minors in French, German, and Spanish as well as an innovative interdisciplinary major in Cross-Cultural Studies. Students also have the option of pursuing lesser-studied languages such as American Sign Language, the primary communication system of the deaf community; Dakota and Ojibwe, two indigenous languages of the Great Plains; and Latin, formerly the universal language of the Catholic Church. Courses in other languages are available through Augsburg's partner institutions in the Associated Colleges of the Twin Cities (ACTC). Study abroad is required of all departmental majors and highly recommended for minors.
From Old Main to Lake Street to Central America to Southern Africa, come discover our amazing world – and make it yours!