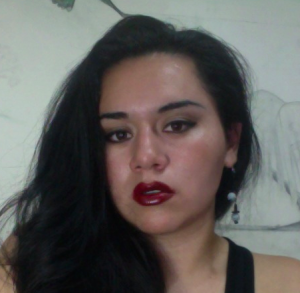 …siempre me causa más contento
poner riquezas en mi pensamiento
que no mi pensamiento en las riquezas.
–Sor Juana Inés de la Cruz
My name is Magaly Ortiz, and I graduated from Augsburg in 2014 with a double major in Spanish and Philosophy. When I was six years old my family and I emigrated from Ecuador to Minnesota making it our home ever since. As a Spanish major I was encouraged to study abroad. I took this opportunity to travel back to Ecuador and learn more about my roots and expand my academic horizon. Due to this experience, among others, I believe that being a Spanish major has allowed me to have a fulfilling undergraduate experience.
In Ecuador I discovered my passion for writing poetry. Since graduation I have had my poetry accepted for publication. While continuing to write, I am currently working as an interpreter and applying for graduate school where I would like to pursue a Ph.D in Spanish and Latin American Literatures and Cultures.
The literature courses I took at Augsburg, such Survey of Spanish Literature and Latin American Detective Fiction, have inspired me to continue in academia. It was while taking these courses that I learned about the interconnectedness of culture and literature and about literary figures, such as the seventeenth-century erudite Sor Juana Inés de la Cruz, which served as topics for previous and potentially future research projects.
As a Spanish major I was able to conduct research and sharpen my speaking and writing skills, while studying the many cultures that share the Spanish language.
Throughout my experience I received great support from the Spanish department professors, who are dedicated academics, mentors, and community members.  As I continue my way through academia, and outside of it, I feel equipped with the necessary tools to continue my journey.
(Last update: September 2014)