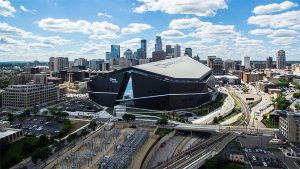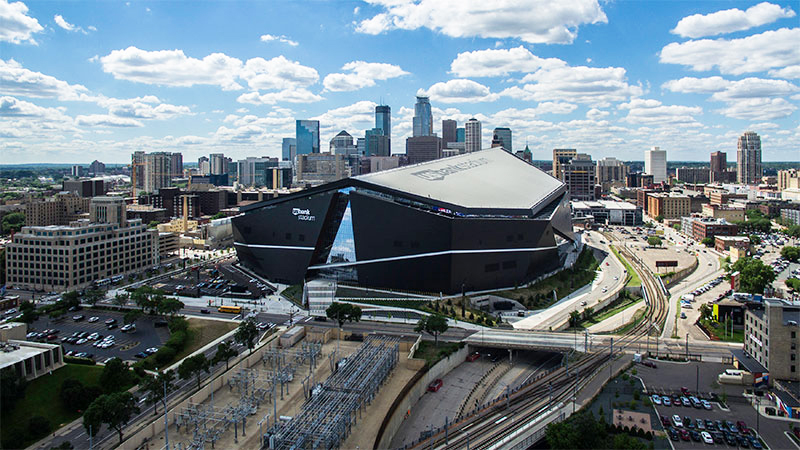 For the first time, the Augsburg University commencement will be held off campus at U.S. Bank Stadium at 6 p.m. Friday, May 10.
In making this location change, Augsburg is responding to consistent concerns raised by graduating students regarding the limited number of tickets available for their guests to attend on-campus ceremonies, which were held most recently in Si Melby Hall's gymnasium.
Augsburg will use a portion of U.S. Bank Stadium, home of the Minnesota Vikings. The change in venue and dramatic increase in total available seats will enable all graduates, their families, their friends, and members of the Augsburg community to celebrate together. Tickets are required.
Former Minneapolis Mayor R.T. Rybak will be the commencement speaker. He is currently The Minneapolis Foundation president and CEO.
View the Augsburg Commencement site for more details.