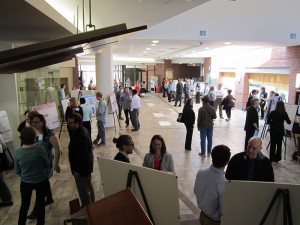 Auggie's who have participated in undergraduate research in the past year were invited to share their findings with the community in an open forum at the Oren Gateway Center hosted by the UGRO, McNair, and LSAMP programs.  This year's Zyzzogeton was a huge success with almost half of the sixty-seven poster presenters representing STEM fields.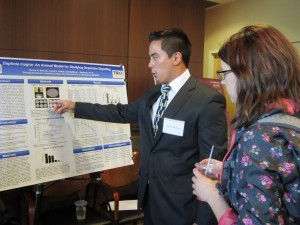 Enrico Barrozo explains his research into dopamine signaling in daphnia magna.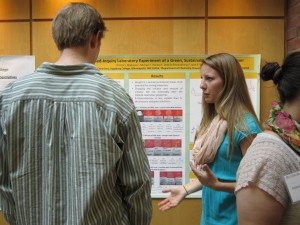 Christa Blaquiere talks chemistry with Dave Hanson.