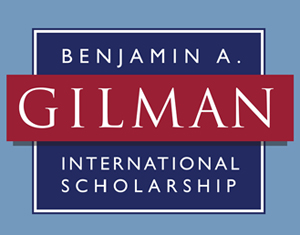 Certain STEM students looking to study abroad or complete an internship abroad may qualify for a Gilman Scholarship. Please review the eligibility guidelines to see if you may qualify.
"The Gilman Scholarship Program aims to diversify the kinds of students who study and intern abroad and the countries and regions where they go by offering awards to U.S. undergraduates who might otherwise not participate due to financial constraints."
Interested in finding out more? Go to the Benjamin A. Gilman International Scholarship Program website.