The URGO Summer Research Program is an 11-week, on-campus program where students are funded to conduct research with a faculty mentor. Students receive support throughout the research process from their faculty mentor, a Speaker Series, and weekly seminars with fellow researchers.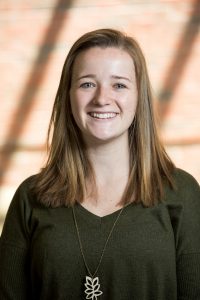 Ellie Peters '18 is a Chemistry major and Biology minor who conducted research with Dr. Wentzel in the summer '16. Peters' research focus was broadly in Organic Chemistry. After enrolling and excelling in Organic Chemistry, Dr. Wentzel and Ellie made a connection. "It turned out that we were both thinking that I might be a good addition to his research team for the summer."
Peters' is a highly active member of the Augsburg Community. She is both a student athlete as well as a board member of the Augsburg Chemistry Society (ACS) '16 and will serve as the President of ACS in the 2017-2018 academic year.
"It is definitely difficult to balance a rigorous academic schedule with jobs, volunteering, and other commitments. Adding research into that list stretched me pretty thin, but I can't think of anything more worth my time. As for a social life, it was already hard to keep up an active social life, but research honestly helped me with this aspect. Not only did I gain valuable, really great relationships with Dr. Wentzel and other professors through research, but I also got to know and become good friends with other student researchers inside and outside of my group. These relationships and friendships have continued to grow long after the summer and I am positive that many will continue for life." Although it may be a challenging experience, and requires time management skills, summer research experiences have always shown to be both beneficial to forming relationships with professors as well as honing down where ones interests lie beyond ones undergraduate career.
Peters' conducted research at the end of her sophomore year, and continued with it during the 2016-2017 academic year. "Before doing research, I was planning on applying to medical school. After doing research, I am honestly undecided about what I would like to do. I am still planning on applying to medical school, but am also considering going to graduate school or working in industry and am hoping to have a research aspect in any future possible medical career. What this experience has really influenced regarding my future career goals is that it has made me know that I could be happy following a number of different paths."
It is important to reach out to professors early on in your academic career in order to build relationships with professors as well as students within your selected major. Such experiences provide a plethora of opportunities beyond on campus research, based primarily on your interests. URGO provides full-time summer researchers (400 hours) with a $4,000 stipend and housing discount while half-time researchers (200 hours) receive a $2,000 stipend. The program runs from May 15th – July 28th.
URGO also provides funding for students to work for a professor as a research assistant on an ongoing research project. This is a 100-hour commitment over the course of the summer and comes with a $1,000 stipend. This is an excellent opportunity to try out research for the first time or focus on a specific aspect of a research project.
Phase 1 of the applications are due February 1st, so start talking with your faculty before break to learn about what research is going on in your department!
URGO applications for 2017 summer research are now available on the URGO website at www.augsburg.edu/urgo. All fields of study welcome! If you have any questions, email us at urgo@augsburg.edu. The URGO office is located on the first floor of the Science building, SCI 152.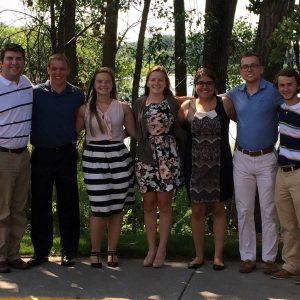 Wentzel research '16 research team