Physical therapy is a healthcare profession that provides treatment to a diverse range of patients and needs. According to the American Physical Therapy Association, "Physical therapists are movement experts who improve quality of life through prescribed exercise, hands-on care, and patient education." This healthcare profession can sometimes be overlooked in comparison to other health fields, but two Augsburg alumni who pursued PT have some important advice and insights for current Auggies.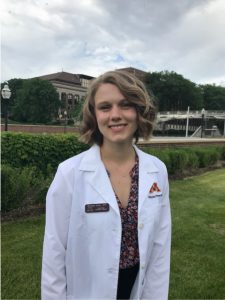 Dr. Meghan Soler '17
Bachelor of Arts in Biology, Augsburg University
Softball, AugSem Leader, URGO Research
Doctor of Physical Therapy, University of Minnesota
"I am now currently enrolled in the University of Minnesota Geriatric Residency for one year of more specialized training."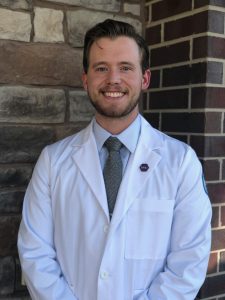 Zach Juaire '19
Bachelor of Science in Exercise Science, Augsburg University
Exercise Science Club, URGO Research, Florence Scholar
Pursuing Doctor of Physical Therapy, Des Moines University
Why did you choose physical therapy as your field of study?
"My best work environment is one where I am physically active, working with people, and problem-solving constantly. After shadowing a physical therapist before my first year at Augsburg, it helped me realize that physical therapy was a perfect fit for these qualities." – Meghan
"People measure the quality of their life by being able to engage in meaningful pursuits. As a physical therapist, I have the opportunity to help individuals regain or re-imagine how they achieve this goal." – Zach
What experiences at Augsburg helped you make that decision?
"I had already decided that I wanted to be a physical therapist before coming to Augsburg. However, Augsburg Biology's emphasis on understanding research, my discussions with Augsburg's health professions counselor, and further shadowing during my undergraduate career solidified this decision." – Meghan
"Being in the Exercise Science major gave me valuable insights to knowledge and skills that are highly correlated with the core components of physical therapy. Participating in URGO summer research gave me an opportunity to gather, analyze, and interpret current evidence in my area of interest. As well as, get to know new colleagues in my field." – Zach
How did you choose the PT programs you applied to? What were you looking for?
"I was not interested in moving out of the Twin Cities at the time of applying, and I therefore applied to the University of Minnesota and St. Catherine's, which are both excellent programs nearby Augsburg's campus. I would suggest requesting a campus tour from programs that you are interested in- this will give you a good feel for whether the program is a good fit for you or not." – Meghan
"I wanted to apply to as many schools as I could, so that I could give myself the best opportunity to get into the field that I love. After getting the opportunity to interview with several fantastic schools, I took some time to reflect on the campuses I visited, the opportunities each curriculum had, and most importantly, the dedication that the faculty members outlined for student success." – Zach
What did you most appreciate about your academic experiences?
"I did and still do appreciate that I had excellent mentors, professors, health profession counselors, and advisors throughout my time at Augsburg. Neither of my parents graduated college, so the quality advice that I received from those people throughout my academic career gave me the knowledge and resources I needed to succeed in my undergraduate and doctoral studies." – Meghan
"The faculty at Augsburg, across the board, is fantastic! Augsburg provides a network of peers and faculty members that will rally behind you when you need them and they're there to praise you in all your successes. Even after you've graduated and moved on from Augsburg, you can still feel the support that they have for their students and alumni." – Zach
What advice would you give to prospective PT students?
"First, shadow as many different kinds of PTs as possible if you are interested in the field: orthopedics, hospitals, nursing homes, everything! It really can help you find a type of PT that you are passionate about. Second, work out what the financial aspect of PT school will look like for you. It is a big financial investment, but one that I found very worth it. Finally and most importantly, learn how best to take care of yourself and your mental health. Find things that decrease your stress level and prioritize them, and you and your career will benefit long-term." – Meghan
"Getting into PT school is a process! Start early, research the requirements that schools are asking for and set yourself up for success. A phrase I recall from a professor at Augsburg was, "Plan your work and work your plan." These words have never been more true. Getting into PT school can seem like a menacing feat, but if you utilize your Augsburg community, put in the time and effort things will start to fall in place!" – Zach