Many Augsburg students come to URGO for help in applying to a wide range of fellowships, awards, and programs (think Fulbright, Boren, Pickering, etc.). One such program that deserves special highlight is the Junior Summer Institute (JSI), facilitated annually by the Public Policy and International Affairs Program (PPIA).
What is JSI by PPIA?
An intensive seven-week graduate-level preparation program for undergraduate juniors committed to public service careers.
JSI was made to address the lack of diversity in professional public service.
Its purpose is to prepare its fellows to obtain a master's degree in public policy, public administration, international affairs, or a related field.
This program is an incredible opportunity for all majors as many disciplines relate to public policy. To illustrate PPIA's remarkable impact, we asked two students to share their experiences in the program.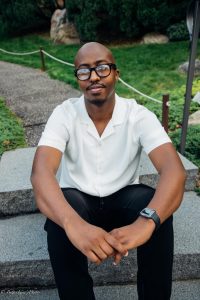 Augsburg Experience
Zakariya Abdullahi '21 and Natalya Arevalo '20 both majored in political science with a second major on the side (international affairs and philosophy, respectively). While balancing major coursework, these two students also became deeply involved in campus life. Abdullahi served as the president of the Pan-Afrikan Student Union (PASU), a head justice for Day Student Government, and an editor for The Echo (Augsburg's student newspaper). Arevalo served on the board for Augsburg Latin American Students (ALAS) and founded the student group Women for Political Change. Their interest in social change and public policy made them perfect candidates for PPIA.
"I had very close friends at Augsburg and Hamline who did it. They told me I had to apply," recalled Abdullahi about his initial exposure to PPIA. He did his own online research and, based on the graduate school skills the program promised, decided to apply. Arevalo, on the other hand, received an email from URGO with general information about PPIA. She had a general meeting with Dixie Shafer, the director of URGO, to learn more and was drawn to the research opportunity embedded in the program. "I knew I'd be doing my senior thesis the year after, and that [PPIA] would be give good skills to complete it," Arevalo said.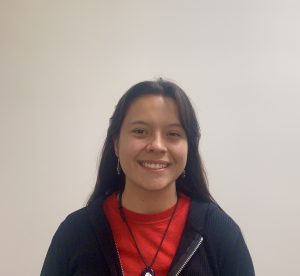 Why UMN's program?
An important part of the PPIA application process is choosing where to complete the program. JSI is hosted at five participating universities: Carnegie Mellon University, Princeton University, University of California Berkeley, University of Michigan, and University of Minnesota. Both Arevalo and Abdullahi chose the University of Minnesota, which hosts the program in the Hubert H. Humphrey School of Public Affairs, for its focus on community. "I wanted to be directly tied to my community and to be able to make an impact at home. Community is important – if you don't have that connection, you can't build it," Abdullahi said about his choice. Arevalo's sentiment was similar; UMN was the only PPIA partner school that mentioned social justice and community work which made her choice clear.
A Typical Day
Arevalo attended JSI in 2019 while Abdullahi completed the program virtually in 2020. Although their programs happened at two very different times, they completed the same amount of hard work and learning. Our two Auggie alums describe it as "grad school bootcamp." The seven-week intensive begins with a weeklong orientation before coursework commences. JSI fellows are busy from 8:00 a.m. to 5:00 p.m. with 2-3 classes during the day and cohort study sessions in the evening. Additionally, various workshops and speakers break up courses during the day, targeted at building career skills and strengthening relationships between students. A few of Abdullahi's favorites from last summer were a speaker session about education in Africa and a House of Representatives simulation conducted by the students. The biggest piece of advice Abdullahi and Arevalo offer about attending JSI? Do not have a job. 
Why PPIA?
What makes JSI worth all that hard work? Arevalo and Abdullahi say the skills, opportunities, and networking PPIA provides are invaluable. "I took classes I never would've taken in undergrad. [They] made grad school feel doable," said Abdullahi. He also says that he honed his writing and research skills. Networking is another important part of PPIA; fellows build deep relationships with their peers and are connected to an expansive network of alumni. "I'm still in contact with some of my classmates," said Arevalo. "Having conversations about careers with people of a similar mindset makes my network huge and inspiring." The largest advantage of PPIA, however, is the significant financial advantage it gives its students to enter graduate school.  PPIA offers fee waivers for schools in their consortium, as well as substantial scholarships that can reach upwards of 50% to full rides. Abdullahi is extremely grateful for this assistance. "Without PPIA, I wouldn't be going to grad school," he said.
Advice for Current Auggies
Arevalo and Abdullahi offer advice to future applicants:
Apply! "Just apply even if you think you can't. I didn't think I would get it and here I am," says Abdullahi. "I would encourage especially Black kids to apply. I know when I went last year I was the only Black man and that needs to change."
Use it as an opportunity to shape your future. "[Your future plans] do not have to be set in stone. PPIA is about identifying strengths and how to best use them. It doesn't pigeonhole you," advises Arevalo.
Lastly, take advantage of PPIA's resources. "Don't take it for granted. There's more to it than a good resume item. Learn about other people, connect with professors, and learn the content," implores Abdullahi.
Interested in applying? Find application information on PPIA's website and contact the URGO office (urgo@augsburg.edu) for help with your application!