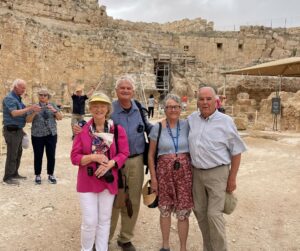 Dr. Ruth Johnson '74, and Dr. Phil Quanbeck II, religion professor emeritus, are hosting a tour to Turkey through Tutku Educational Travel on May 2- 15, 2024. The trip will begin and end in Istanbul. Participants will travel in the footsteps of the Apostle Paul as well as cities mentioned in the Book of Revelation. This is a tour of Christian homelands of the first centuries of the Christian movement. And The tour will trace those traditions into modern Turkey.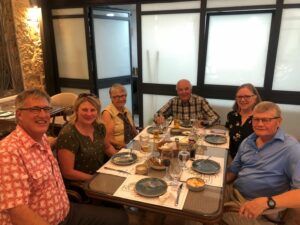 Last year, Ruth and Phil had several alumni join them on their organized trip to Israel, Palestine, and Jordan. "It was a very meaningful trip. We visited the biblical sites of the OT and the NT and the story of Jesus and the disciples. We also met people involved in contemporary reconciliation and justice issues from Israeli and Palestinian perspectives. We met with Dr. Mitri Raheb of Dar Al Kalima University in Bethlehem. Augsburg has a long standing connection with Dr. Raheb and Dar Al Kalima. We also visited Petra, famous for its ancient importance and modern setting for Indiana Jones and the Last Crusade.  These journeys are also made wonderful by sharing the experience with interested and engaged travelers," Phil shared. Ruth and Phil have also co-led trips to Greece and Turkey in 2003, 2005, 2007, and 2008, and just returned in October from a trip to Istanbul.
Ruth and Phil welcome any Augsburg alumni and friends to sign up for this exciting adventure!